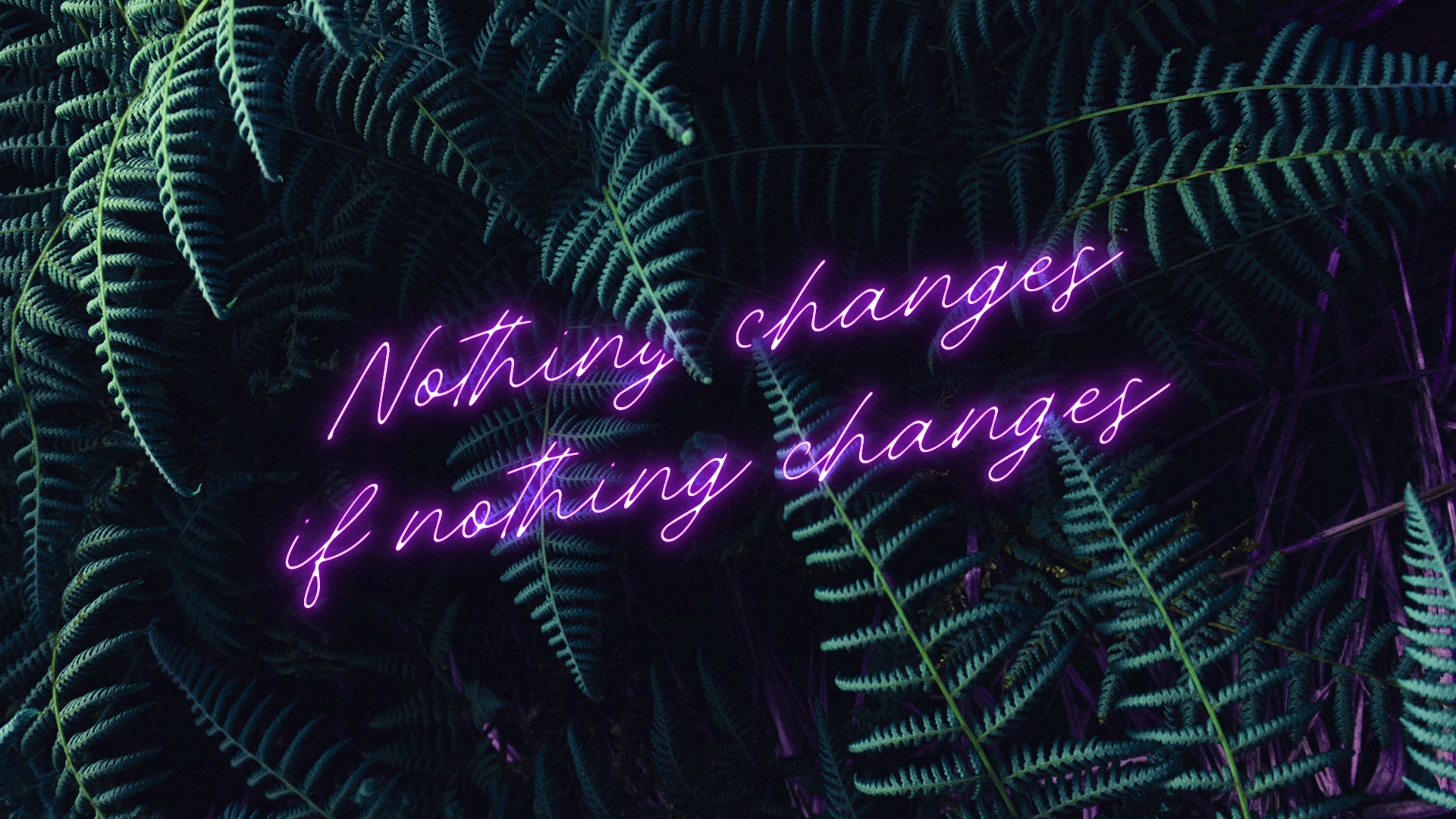 October 2020 wallpaper for desktop and mobile
Download a FREE October 2020 wallpaper for your desktop or mobile device.
In 2020, the Flicker Leap creative team has focussed their efforts on bringing you a fresh monthly wallpaper for your desktop and phone. With a theme of 20/20 vision, we've designed wallpapers that will inspire you and your business to adopt a bigger vision and to take a leap into the digital world of today and tomorrow. If you dig the wallpapers that we share with you, please let us know and feel free to share them with friends.
What's the story behind Flicker Leap's October 2020 wallpaper design?
Nothing changes if nothing changes.

Change. You either fear it or thrive on it. No matter which camp you find yourself in, 2020 has brought about some significant and unavoidable changes. The COVID-19 pandemic has changed global economies and the way we do business. Not to mention the lifestyle changes we've all had to adapt to – from wearing masks wherever we go to avoiding public spaces as much as possible. This year has forced us to reprioritise our values, reevaluate our norms and restructure our daily lives. We have been shoved out of our ruts and now we're all working towards new normals. As Socrates said, "The secret of change is to focus all of your energy not on fighting the old, but on building the new." Perhaps all this change is what we've been needing and seeking. So let us look at 2020 as an opportunity to build something new for ourselves, our homes, our businesses and our country.
Download your desktop version of the October 2020 wallpaper.
How about one for your mobile phone?
Don't forget to sign up to our newsletter. You don't want to miss out on the epic wallpaper designs to come!
Looking for a digital solution?