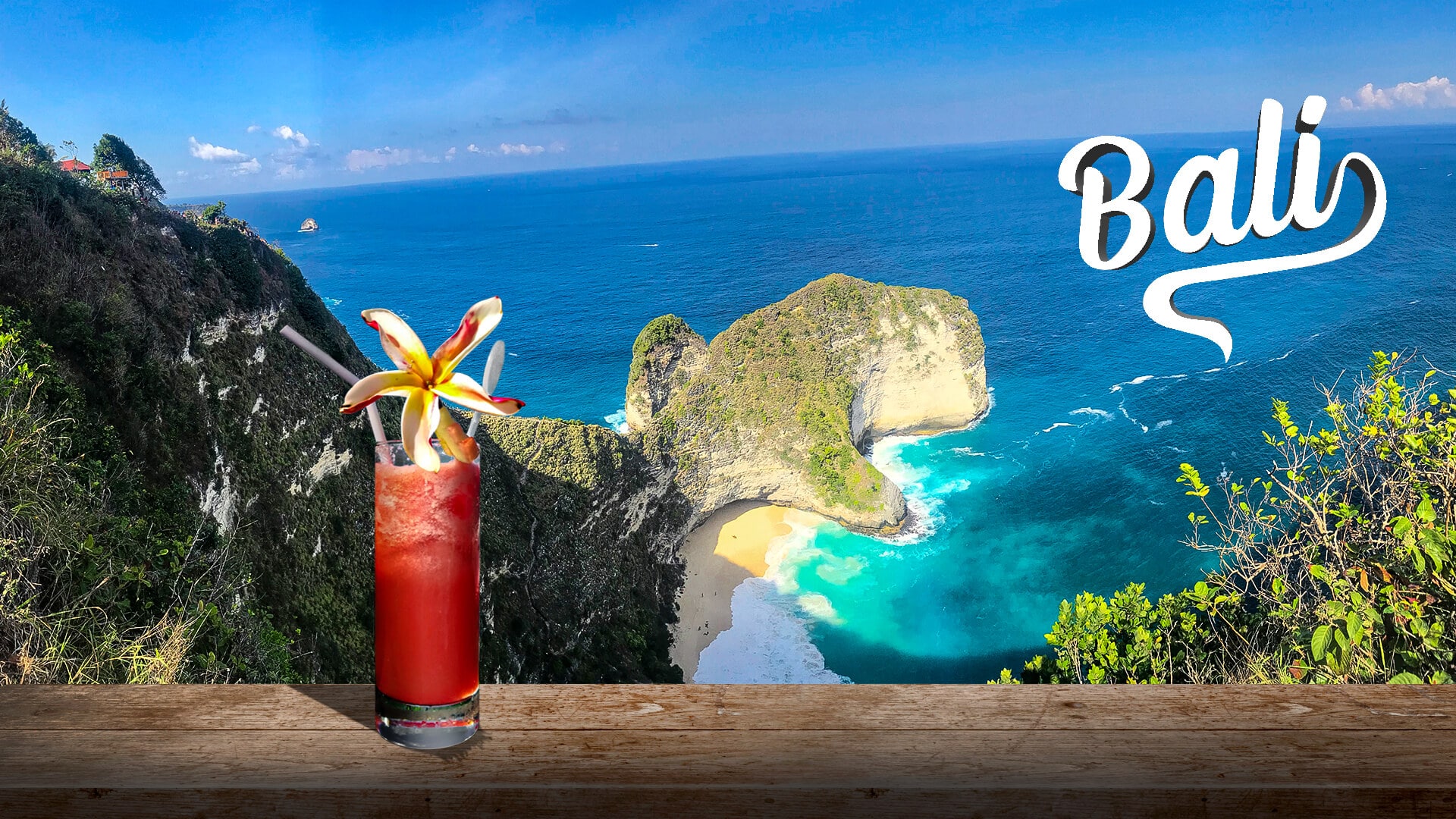 Download a FREE August 2019 wallpaper for your desktop or mobile device.
At Flicker Leap, our team enjoys styling up their desktops with a new wallpaper every month. Every team member gets a chance to come up with some creative ideas. They then work with the exceptional design team to create their very own digital wallpaper. Get to know the designers, marketers and developers of Flicker Leap by getting a glimpse into their personalities through the wallpapers they come up with. We thought you would enjoy our team's creativity, so we are sharing the wallpapers with you.
The story behind Flicker Leap's August 2019 wallpaper design:
Stephan's Bali trip
Bali is a land of beauty and smiles. The beaches are gorgeous, with crystal clear water and abundant sea life. Every sunset in Bali takes your breath away and is the perfect accompaniment to fresh seafood and a great cocktail! Head inland to the jungles of Ubud and you're met with lush valleys, winding rivers and plenty of the greenest rice terraces. Bali also has two active volcanos, namely Mount Batur and Mount Agung. Due to the volcanic activity, many of the beaches in Bali have black sand, which is quite a sight to behold! We also had the pleasure of visiting a quint little island off the coast of Bali – Gili Trawangan, where there are no cars, only bicycles and horse-drawn carriages. The next stop was the Nusa islands, which are renowned for the dramatic coastal landscape of plunging cliffs and massive waves. However, what makes Bali so amazing is the people. Everyone was incredibly warm, friendly, humble and went out of their way to be helpful.
Download your desktop version of the August 2019 wallpaper here.
How about one for your mobile phone?
Don't forget to sign up to our newsletter. You don't want to miss out on the amazing wallpaper designs to come!
Looking for a digital solution?