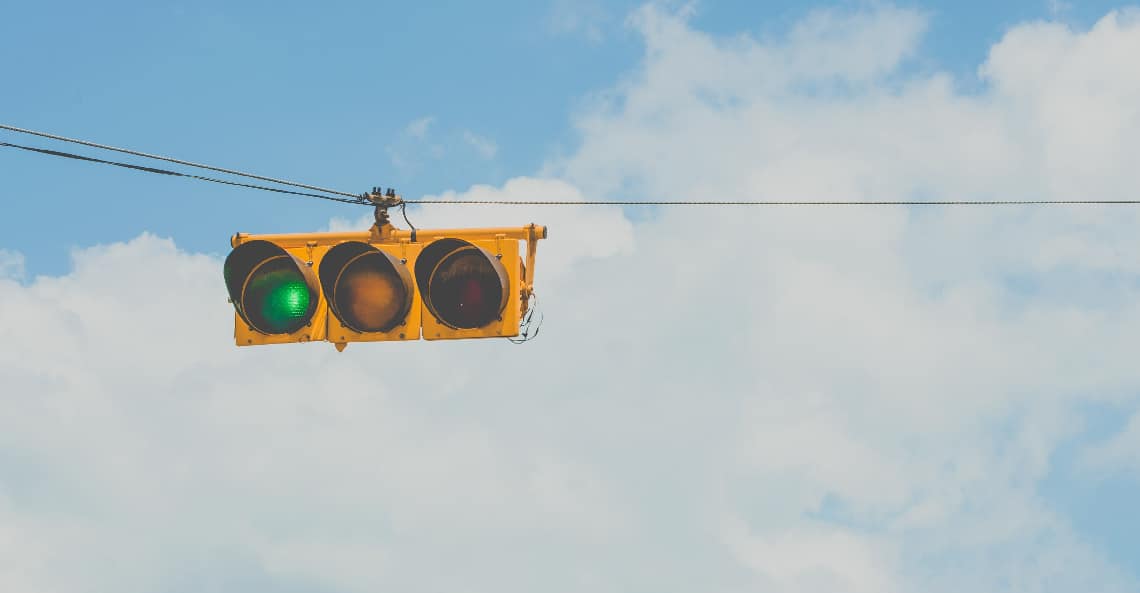 On-page SEO for blog posts using the Yoast SEO plugin
On-page SEO is a really important part of continually adding to your website's overall ranking for the keywords and keyphrases relevant to your content. Content is an easy area to focus on, especially if you are not able to do any technical SEO fixes. Each and every time you load any new content to your website, you should be aiming for the green light from Yoast.
What is on-page SEO?
On-page SEO is all the SEO steps you take to ensure your website is going to rank highly with Google algorithms, resulting in your website showing often for various Google searches. There are three main areas of SEO we focus on: Technical setup and structure of the website, the user-friendliness of your site and lastly the content of your site.
Optimising content for on-page SEO
Each time you add or edit content on your website, you are altering the words Google has to judge your website on. If you mention kittens a lot, when your site is all about financial investments, Google is bound to be confused. Confusing Google is NEVER going to end well for you.
Using Yoast on your WordPress blog posts
If you have a WordPress website, Yoast has a wonderful tool to help you with your on-page SEO for your blog content you are adding to your site, hopefully on a regular basis.
I am going to take you through the basic steps for optimising your blog content.
As an example, I am using an article on the Flicker Leap blog titled Blog SEO 101: ensure people see and read your articles. Yes, I do recommend you read this article if you are looking to improve your SEO, which you absolutely should be.
For this article, the chosen keyphrase is Blog SEO. You can compare the screenshots below with the live article to see how it all works together.
Here is the process we follow:
Choose your keyphrase. We suggest keeping a spreadsheet of all the keyphrases you have used, and would like to use in the future to keep tabs on what you should be creating content for. If you use a keyphrase that has been used on your site before, Yoast will flag that for you.
Give your article a title (with the keyphrase as close to the beginning as possible)
Write your article using your keyphrase, and variations of it, often and as naturally as possible. Aim to use it in the first sentence of your article and in at least one or two headings.
Once your article is ready, paste it into a new post page and scroll down to the Yoast settings. It looks like this:
You will now add in your keyphrase. Yoast will then work out the scores for your page based on how well the keyphrase matches the title and content and based on the readability of the content. The aim is always to get a green light (for good) or even an orange light (for OK), but to avoid red lights (bad) at all costs.
You can change the SEO title (the blue link you see on a Google search) of your page, if you feel you can make it more descriptive for users.
On an unpublished post, you can update your slug if you need to make it more descriptive. The slug is the end part of your URL. It should be lowercase and have hyphens between words. We suggest removing words such as 'the', 'a', etc. Changing your slug does change the URL of the page, so be careful when changing this. We do not suggest changing your slug on a published post or page unless you know how to do the relevant redirects.
You can add text for your Google preview (the snippet of text that Google shows when they display the link to your site or article). This is called the meta description. Once again, you want to include your keyword, but also give a person a good idea of what the page is about.
Once this is done, have a look at the "SEO analysis" (hopefully you will at least have an orange face at this point). Yoast will give you the results and let you know the problems and how you can fix them. Each problem has a hyperlink to the relevant article on the Yoast blog, explaining what they mean and how to fix it. You will not be able to fix every single thing, every single time, so just do your best.
Next, have a look at your readability score. Again, you have problems, improvements and good results, with hyperlinked articles to help you achieve a better score. You may need to tweak a few sentences and change some paragraphs to get a better score.
You can leave the Schema tabs as this will utilise your global Yoast settings for your site.
The social tab allows you to add a specific Facebook and Twitter article picture, title and description. You do not need to do this for each article, but it does give you control over how your shared article looks. If you do not fill this in, the social platform will use your featured image and title.
And that's it, your article is ready to bring you some traffic! Hope this article gave you a better understanding of how to use the Yoast plugin to boost your on-page SEO in a really practical way. If you have not used the Yoast optimisation tool on each of your pages, we would suggest revisiting your content and keywords to ensure you get the best results. If you feel your technical or user experience elements of your website are where you need some expertise, drop us a message and we can help you with an SEO audit and some next steps.
Looking for a digital solution?