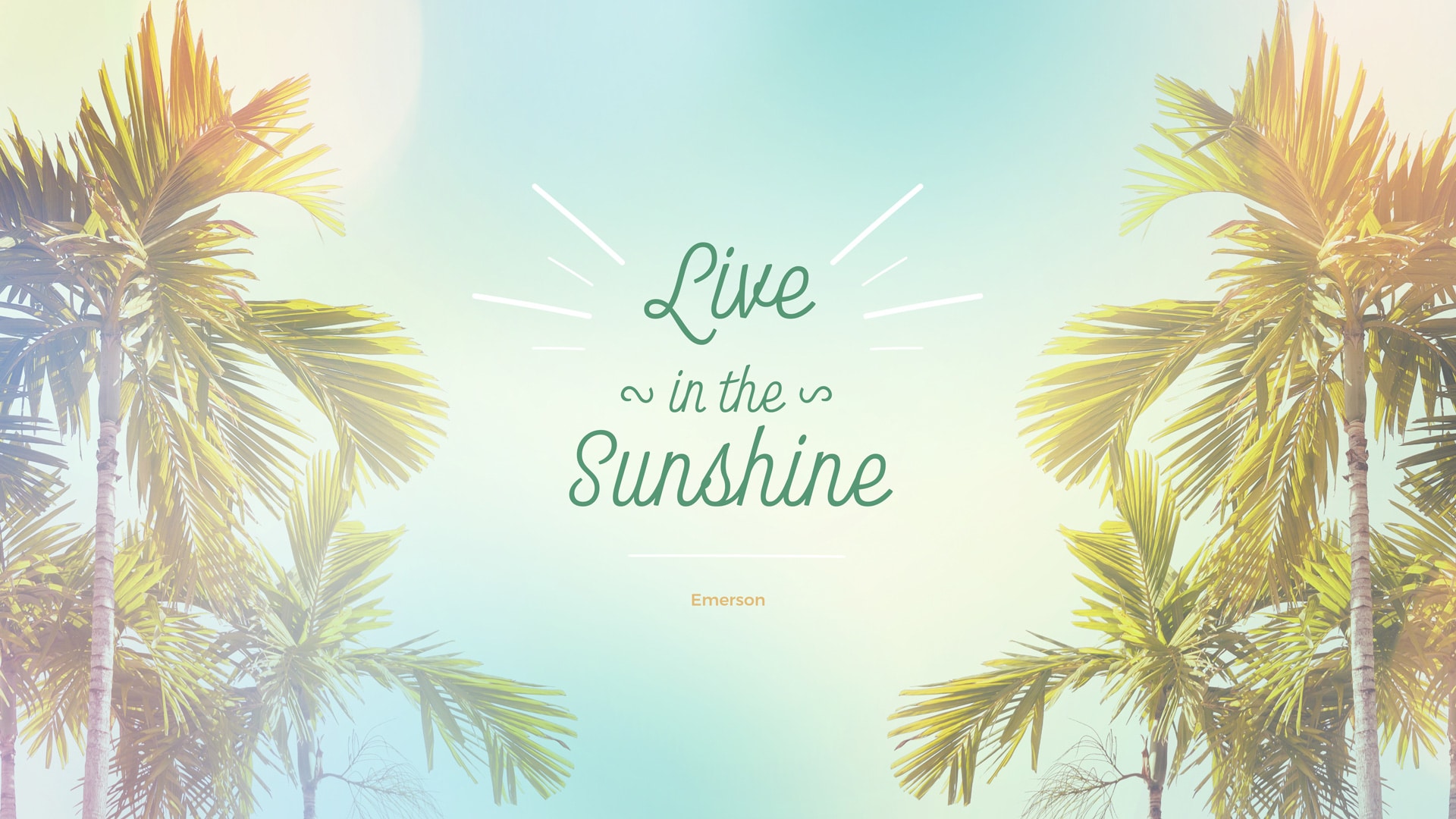 November 2020 wallpaper for desktop and mobile
Download a FREE November 2020 wallpaper for your desktop or mobile device.
In 2020, the Flicker Leap creative team has focussed their efforts on bringing you a fresh monthly wallpaper for your desktop and phone. With a theme of 20/20 vision, we've designed wallpapers that will inspire you and your business to adopt a bigger vision and to take a leap into the digital world of today and tomorrow. If you dig the wallpapers that we share with you, please let us know and feel free to share them with friends.
What's the story behind Flicker Leap's November 2020 wallpaper design?
Live in the sunshine

Ralph Waldo Emerson was an American essayist, lecturer, philosopher and poet. He was seen as a champion of individualism and a prescient critic of the countervailing pressures of society, and he disseminated his thoughts through dozens of published essays and more than 1 500 public lectures across the United States (Wikipedia). This what he said in his poem Merlin's Song:

Live in the sunshine, swim the sea,
Drink the wild air's salubrity.
– Ralph Waldo Emerson

It's been a tough year for most, if not all. Yet, we're still given the choice of where we will live. Will we choose to live in the darkness or in the sunshine? Let's choose sunshine. Will we choose to play it safe on the sidelines or dive into the sea for a swim? Let's choose swimming. Will we stay at home or get out into the open? Let's choose salubrity.

It's summer. It's November. Let's choose sunshine, swimming and salubrity!
Download your desktop version of the November 2020 wallpaper.
How about one for your mobile phone?
Don't forget to sign up to our newsletter. You don't want to miss out on the epic wallpaper designs to come!
Looking for a digital solution?