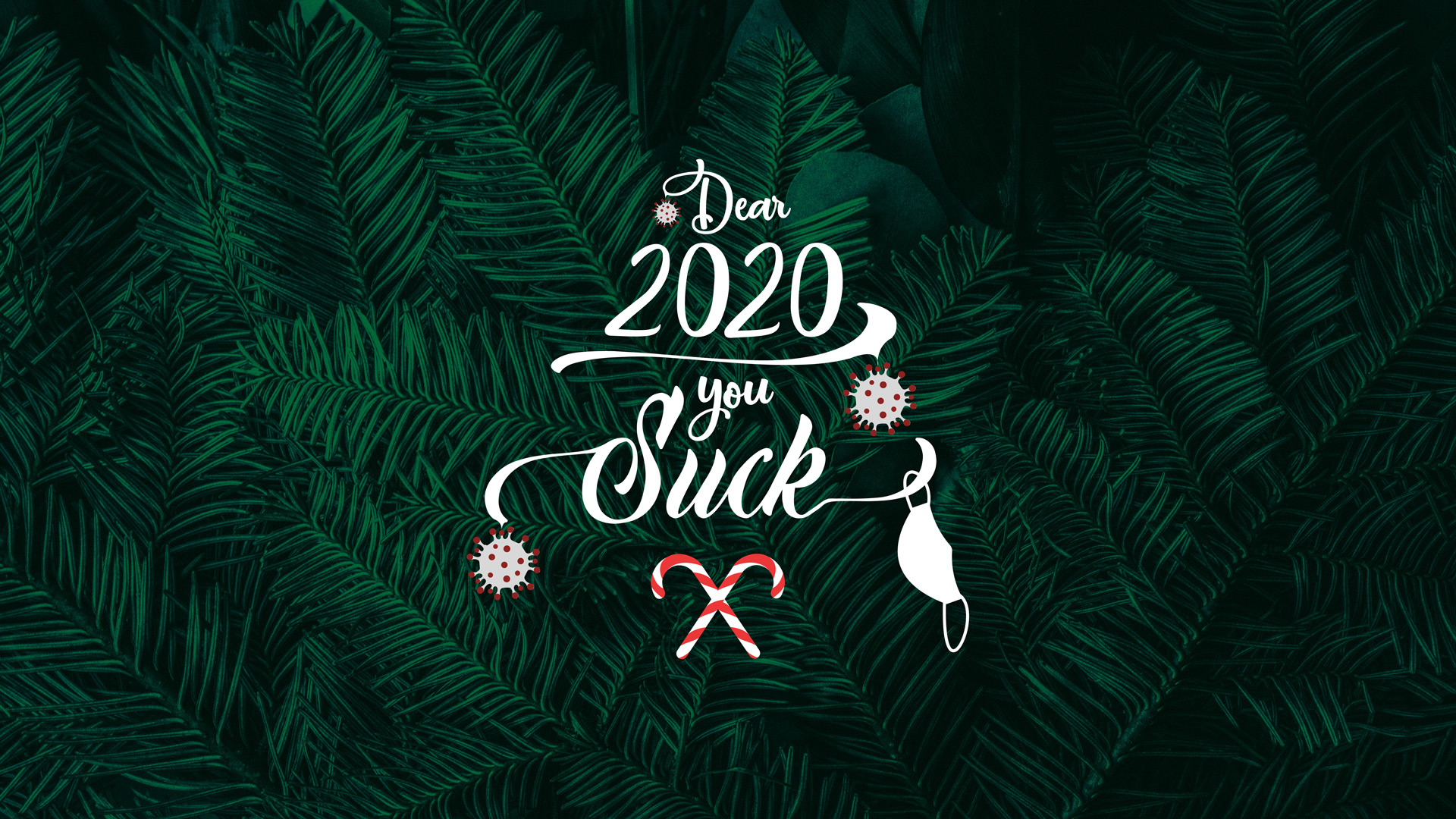 December 2020 wallpaper for desktop and mobile
Download a FREE December 2020 wallpaper for your desktop or mobile device.
In 2020, the Flicker Leap creative team has focussed their efforts on bringing you a fresh monthly wallpaper for your desktop and phone. With a theme of 20/20 vision, we've designed wallpapers that will inspire you and your business to adopt a bigger vision and to take a leap into the digital world of today and tomorrow. If you dig the wallpapers that we share with you, please let us know and feel free to share them with friends.
What's the story behind Flicker Leap's December 2020 wallpaper design?
Dear 2020, you suck

What a year it has been! But now, let's celebrate!

No one could have imagined the drama we have all experienced due to COVID-19. We hope that you and your families have been left relatively unscathed by all that the year has brought. It has been a tough year for most and we're sure that you are as happy as we are to say goodbye to 2020. So as the horrid year comes to a close and we enthusiastically look forward to 2020 2.0, let's celebrate this special time of the year. May you find a way to spend time with family, whether in persona (at a distance) or on Zoom, and may your heart be filled so that you can conquer next year – whatever it decides to throw at us!

"They say a person needs just three things to be truly happy in this world: someone to love, something to do, and something to hope for." – Tom Bodett
Download your desktop version of the December 2020 wallpaper.
How about one for your mobile phone?
Don't forget to sign up to our newsletter. You don't want to miss out on the epic wallpaper designs to come!
Looking for a digital solution?