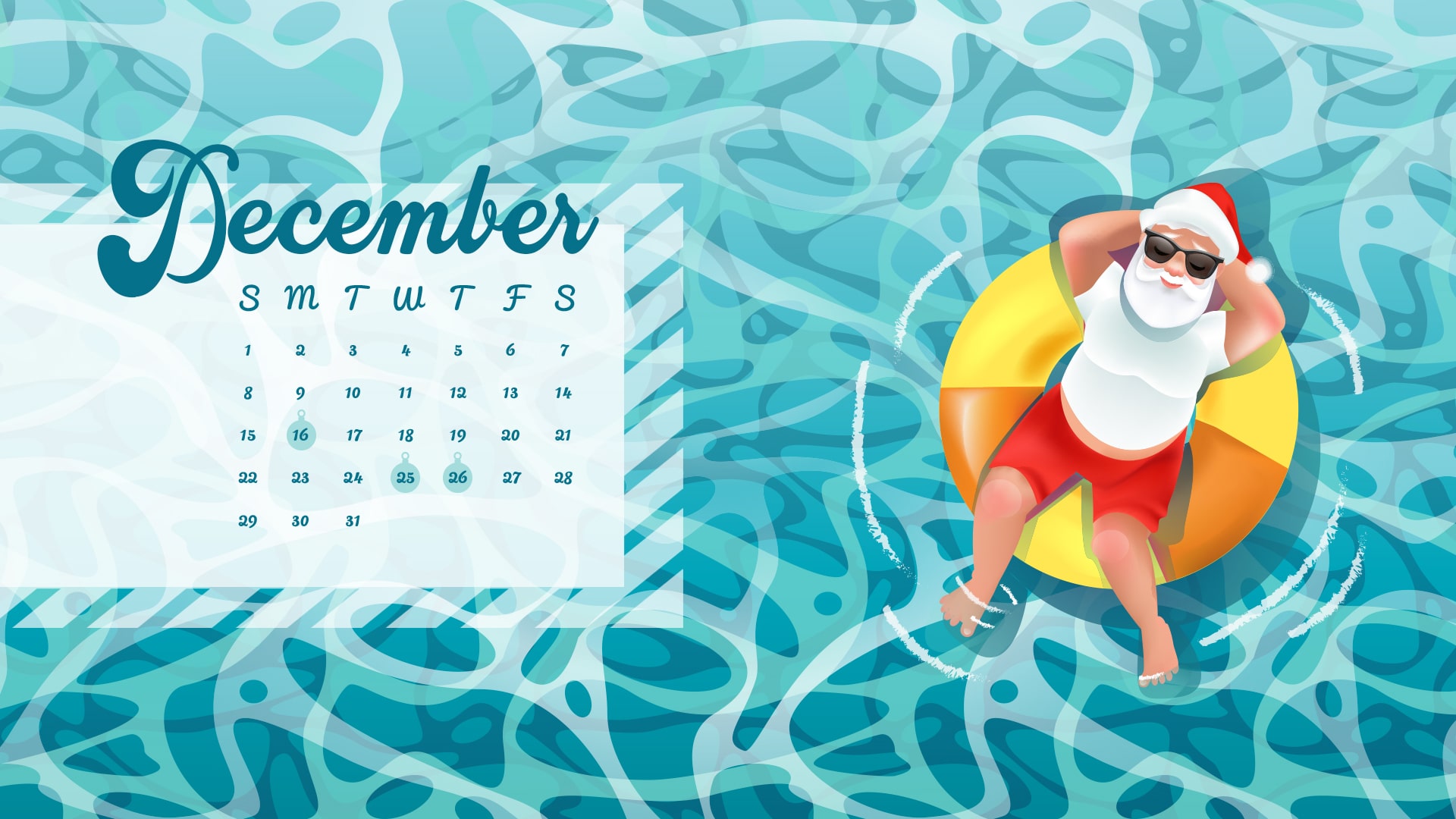 Download a FREE December 2019 wallpaper for your desktop or mobile device.
At Flicker Leap, our team enjoys styling up their desktops with a new wallpaper every month. Every team member gets a chance to come up with some creative ideas. They then work with the exceptional design team to create their very own digital wallpaper. Get to know the designers, marketers and developers of Flicker Leap by getting a glimpse into their personalities through the wallpapers they come up with. We thought you would enjoy our team's creativity, so we are sharing the wallpapers with you.
The story behind Flicker Leap's December 2019 wallpaper design:
Hark! The herald angels sing
Time to chill in an inflatable ring
May your Christmas be quite mild
and your new year be fun and wild
Are you as excited about December as we are? December is when Santa visits South Africa and heads to the beach with his baggies and sunnies. And that is where you will find us too. Just a heads up, we will be closing on 20 December 2019 and re-opening on 2 January 2020. If you need support while we're floating, please email [email protected]. Speaking of support, we want to say a huge thank you to all our clients who supported us in 2019! We look forward to doing more visionary work with our awesome clients next year! In 2020, our focus will be on providing you with:

Business-building digital consulting (auditing, guiding and training)
Beautifully effective website design (branded websites and online stores)
Client-centric bespoke development (custom software and solutions).
Download your desktop version of the December 2019 wallpaper here.
How about one for your mobile phone?
Don't forget to sign up to our newsletter. You don't want to miss out on the amazing wallpaper designs to come!

Talk to us