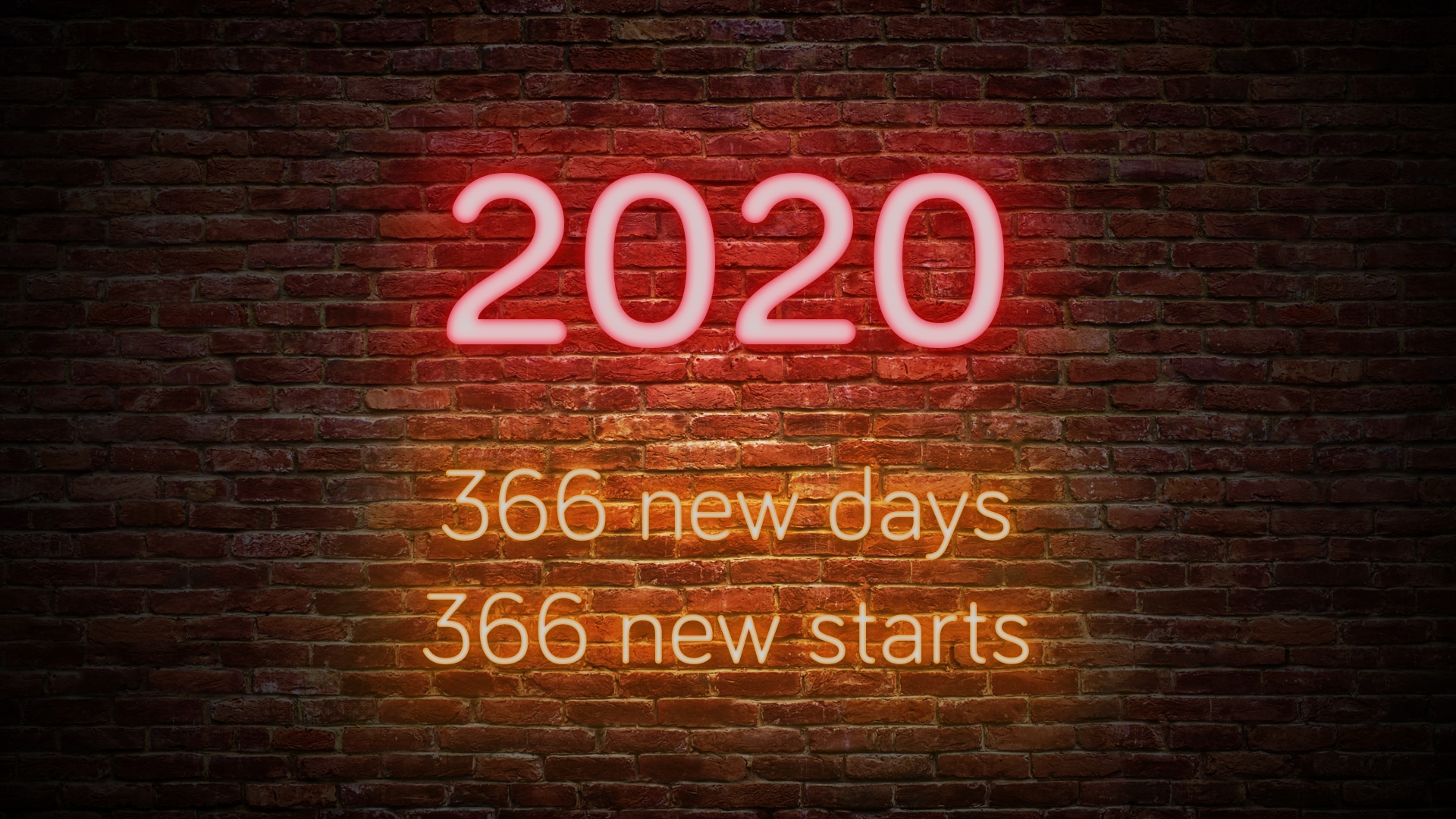 January 2020 wallpaper for desktop and mobile
Download a FREE January 2020 wallpaper for your desktop or mobile device.
In 2020, the Flicker Leap creative team has focussed their efforts on bringing you a fresh monthly wallpaper for your desktop and phone. With a theme of 20/20 vision, we've designed wallpapers that will inspire you and your business to adopt a bigger vision and to take a leap into the digital world of today and tomorrow. If you dig the wallpapers that we share with you, please let us know and feel free to share them with friends.
What's the story behind Flicker Leap's January 2020 wallpaper design?
New days and new starts!
The start of a new year is always full of excitement and optimism. The Flicker Leap team are looking forward to all the new days and new starts that 2020 has wrapped up for us to open. Yes, there is lots to fix, but there is also tons of potential waiting to be cracked open. As Ellen Goodman said, "We spend January 1st walking through our lives, room by room, drawing up a list of work to be done, cracks to be patched. Maybe this year, to balance the list, we ought to walk through the rooms of our lives … not looking for flaws but for potential." What potential can you think of that can be explored this year? Perhaps there are some great ways you can take your business forward by engaging in more digital ways of doing things?

May 2020 be one of immense growth for you and your business. Let's hope that we can look back on the year in December with happiness and pride.
Download your desktop version of the January 2020 wallpaper here.
How about one for your mobile phone?
Don't forget to sign up to our newsletter. You don't want to miss out on the epic wallpaper designs to come!

Talk to us