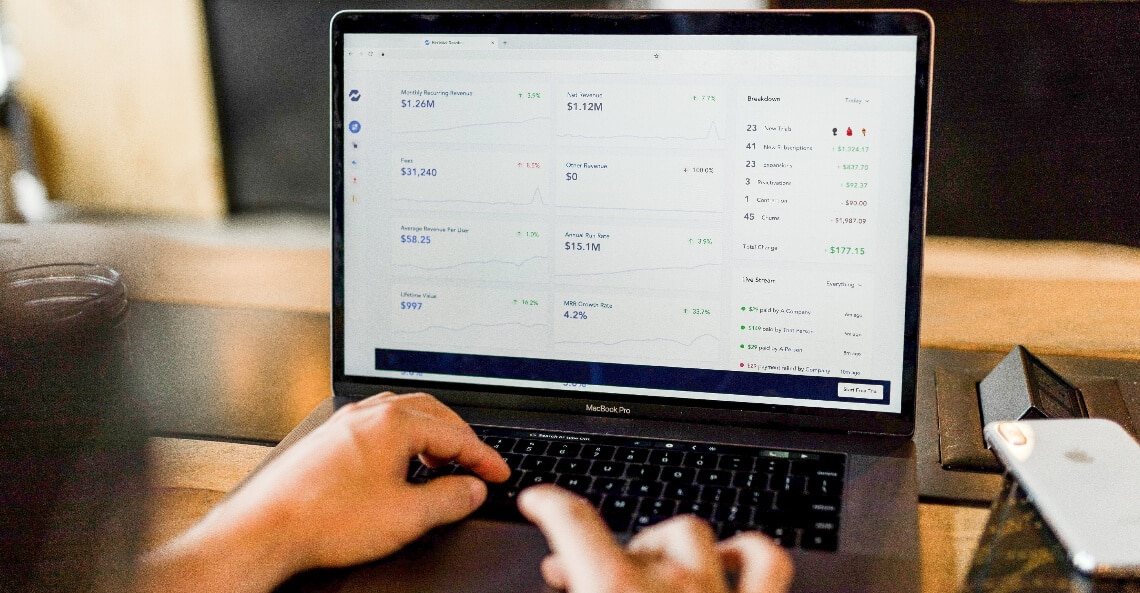 4 ways to grow business digitally
We live in a digital world. Unfortunately, a lot of traditional businesses that refuse to transform are getting left behind. On the other hand, businesses that are embracing all things digital are growing. If your business has stagnated then perhaps it's time to go digital. When exasperated clients come to us, we give them a list of ways to grow business digitally. Why not give some of them a try and watch your business begin to thrive?
4 ways to grow business digitally
1. Migrate to the cloud
We all need space, and a lot of it. Take the headache out of constantly running out of space on hard drives and move all business information to the cloud. That way, important information is easily accessible to whoever needs it, wherever they are in the world. The benefits of cloud migration are many and will certainly make your business more efficient and productive:
Promotes business-wide collaboration

Keeps information safe

Makes remote working possible

Flexibility and scalability

Improved security

Saves time

Automatic security and software updates

Save money on hardware costs
Migrating to the cloud will certainly give your business a competitive edge and promote growth. The cloud migration process is a lot easier than you may assume and you won't regret it once it's done. 
2. Get rid of the printer
Filing documents and keeping track of paper-based trails is a tedious process. It's time to save the trees and throw the printer in the recycling bin. And yes, digital documents can also be kept confidential, signed by all parties and filed away (on the cloud). Here are some benefits of going digital:
Digital documents are safer to use

It's better for the environment

It costs a lot less

Print can't offer design diversity, e.g. animation

Save on storage space
If you're not spending time and money on printing, storing and transporting documentation then you focus on other parts of your business.
3. Use digital forms
Most businesses have forms for some reason or other, whether they are just for internal purposes or for clients and customers too. Filling in physical forms is a time-consuming process – for those filling them in and those who then need to capture the data. Frequently, the forms are illegible so businesses end up with incorrect information. Moving to electronic forms means that the person filling in the form is simultaneously capturing the form on the cloud. This saves a huge amount of time, and it results in immediate storage of correct data. Here are the benefits of using digital forms:
Accurate data capturing

Remote access

Reduce paper and printing costs

Automated fill-in functions

Editable

Secure
There is no doubt that digital forms can help you build a database that is not only larger, but also more accurate. It's also easier to gain more comprehensive information as "required fields" make it impossible for people to submit digital forms without first filling in certain fields. 
4. Communicate digitally
Let's face the facts: digital communication is a lot easier, more prevalent and more cost-effective than printed communication. Digital communication refers to any computer-based technology that is used for communicating. Examples of digital communication tools, of which there are many, include:
VoIP (Voice over Internet Protocol)

Messaging apps

Conferencing and chat

Games

Digital radio and TV

Digital media, e.g. video or photography

Digital publishing, e.g. ebooks

Digital documentation, e.g. presentations

Digital advertising, e.g. digital billboards

Digital music and art
All of these tools can be used to communicate internally with employees, as well as externally with clients, customers and business partners. The benefits of using digital communication are endless. Here are just some things to consider:
Cost-effective

Seamless

Engaging

Inclusive

Transparent

Time-saving

Flexible

Environment-saving
Digital communication, especially when it comes to marketing, will move your business forward in leaps and bounds. Communicating digitally will improve productivity, performance, employee satisfaction, customer experience and even profits.
Time to grow business digitally?
If you want to see your business thrive in the era that we find ourselves in then it's time to go digital. Get in touch with the Flicker leap team today to discuss a digital transformation strategy that works for your business. We'd love to look at how we can digitise your business processes to achieve all-around improved performance.
Not sure what website care you require? Get in touch with us today.
Looking for a digital solution?