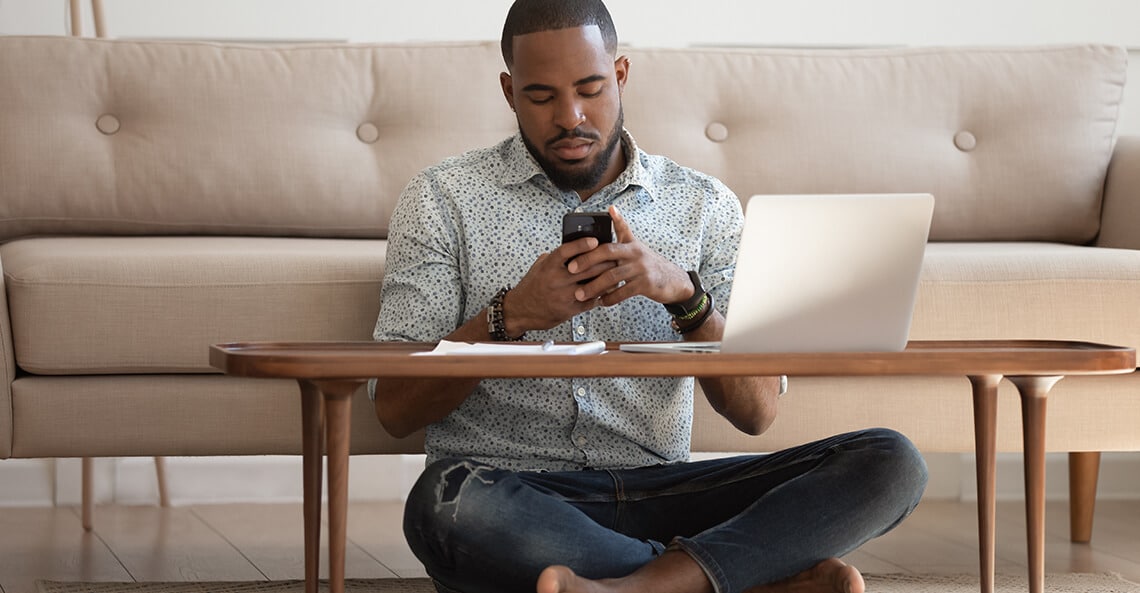 Working remotely? Keep your business going and growing
We get it. Before Covid-19 it was business as usual. Fast forward to today and your entire business has been thrown into a world where everyone is working remotely. However, it's not all doom and gloom. We are here to share some tips and tricks that we have learnt in order to keep your business going and growing in a digitally dominant environment.
Debunking myths of working remotely
First off, there are many perceptions of working remotely. Let's debunk these right off the bat.
1. Employees that work from home (WFH) are lazy and barely do work
While it's easier for in-office colleagues and superiors to have a sense of what you're doing when you're sitting right next to them, this isn't necessarily the case when you're working remotely. This leads to the perception that WFH employees don't work as hard. However, studies show that these employees work longer hours than your average employees who have hard stops at the end of their day. In the US, 77% of employees who worked from home reported being more productive and 23% reported working longer hours than they would have onsite. Hubspot
2. You can't be a people manager if you work remotely
The reality is that 4.7 million employees in the US work remotely at least half the week. Additionally, 18% of executives work remotely more than they work on site. And since 2010, the amount of people who work remotely at least one day per week has grown by 400%. It's clear that remote statuses don't hinder performance,s but rather their expert insights actually help their team to work better and more efficiently.
Going into sales and marketing
Working remotely has its own set of unique challenges. Often the biggest challenge is ensuring an optimal customer experience. This is undeniably linked to the alignment of your sales and marketing teams. In fact, companies with well-aligned sales and marketing teams generate 208% more revenue from marketing efforts than those who do not. However, working remotely makes this difficult for both teams.
This is where good leadership comes in. By ensuring that both teams share clearly defined mutually beneficial goals; both teams are able to effectively perform their roles and it makes it easier on your prospects and customers.
Remote working means that your sales reps are primarily conducting business over video or conference calls rather than in-person customer meetings. This provides opportunities to integrate marketing into the sales process by enabling marketing leaders to listen to prospective conversations to ensure they are delivering relevant content. Additionally, by inviting members of your marketing team to your sales team's Slack channel, they are able to take note of the customers' concerns and successes.
By creating opportunities for your marketing and sales team to collaborate, your marketing team will have the opportunity to ask questions and ensure their priorities are well-aligned and your sales team will gain insight into the marketing strategies and priorities and gain a strong understanding of a prospective clients journey from start to finish.
Creating a positive experience when working remotely
We all know that managing people is challenging and in this particular time you may be asking yourself, "how do I manage employees remotely?" Well, we are here to offer some tips to ensure you have a happy, productive and dedicated team.
Now, not every person on your team is going to be a self-motivated and independently proactive person, if that's the case then you may need to adapt your approach.
1. Understand personalities
Discover what drives your team members to achieve. Some may benefit from incentive-driven objectives while others need more encouragement and security.
2. Over-communicate
When you're not in the office all day, those mini conversations that keep everyone on the same page don't happen, so set up clear communication procedures and regular calls to keep team members in alignment on tasks and objectives.
3. Support
While team members are responsible for being competent, active and skilled in the areas that you hired them, it's the leader's responsibility to provide stability, advice, experiences and the know-how. While it's good to allow individuals the space to problem solve, it's also important to provide a structured support network.
Advantages
Having a WFH team seems more feasible, doesn't it? Well here are some advantages to keep the positivity rolling.
With the ever-increasing popularity of self-employment among professionals, there is a growing group of highly skilled people willing to take on a WFH role. This means that there are opportunities for companies to reduce overhead costs such as office rent, contents insurance and everything in between.
Having a WFH team offers unparalleled flexibility. Whether you are experiencing a period of growth or the opposite, WFH teams have the ability to act with more immediacy. They can expand without the need for office stationery, employee hardware and ever-less-affordable desk space.
Additionally, you aren't limited to the local talent pool either. While some places struggle to attract those that are most driven and intelligent, which leads to resource issues, WFH teams can be based where they are most likely to succeed.

Talk to us