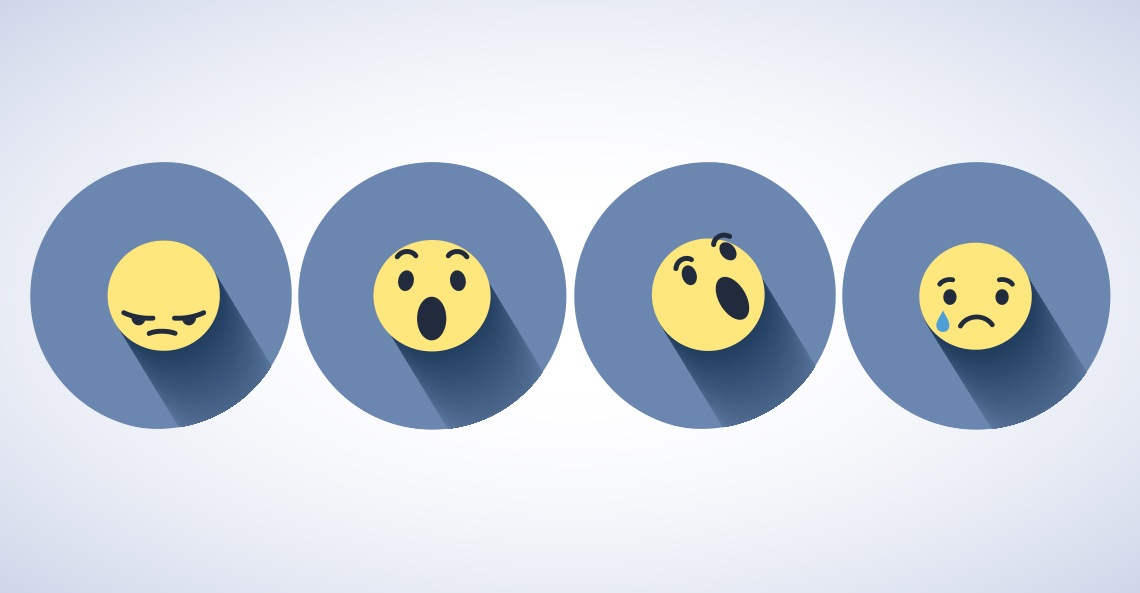 Why aren't my Facebook ads working?
I am sure everyone who has ever run Facebook ads has, at some point, cried out in frustration, "Why aren't my Facebook ads working?" It can be extremely frustrating as you watch your budget dwindle away with little to no results. There could be a number of reasons why this is happening, but we are going to address the three most important and common issues surrounding this. So let's dive right in.
3 reasons why your Facebook ads may not be working
1. Targeting
Targeting is an essential part of Facebook ads. There are constant updates in Facebook's algorithm. They have become more stringent about presenting people with ads that are most relevant to them, which means that you must target people who will find your product or service relevant. That way your ad is more likely to be seen by the right people.
There are essentially two types of targeting:
a. Broad
b. Defined
Which one is best? That's a tricky question because it honestly depends on a number of factors. However, we have found that a defined audience has performed consistently well for us in comparison to a broader audience.
What are the benefits of a defined audience?
You are only targeting people who you genuinely think will be interested in your product or service. It comes down to quality versus quantity. As a result, you won't be wasting your budget showing your ad to people who are not interested and are unlikely to engage.
Tips
1. Use your Audience Insights Tool in your Ad Manager to get the relevant information you need to create your audiences. This tool is useful in determining what those who already like your page are interested in, which is helpful in finding like-minded people.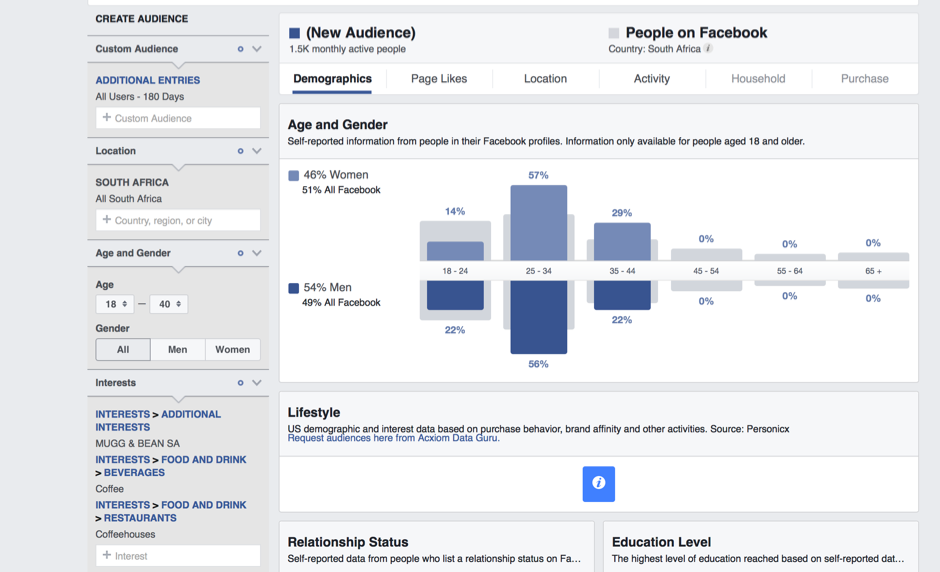 2. Test different audiences with smaller budgets to see which ones perform the best, and then put more money into the top performing ones. You can then can the ones that aren't performing.
3. You can even target specific pages so that your ad will reach those people who have already shown an interest in a specific topic or product.
Example: If you are selling coffee-related products you can target pages of coffee houses, coffee brands, etc. These people have already expressed an interest in coffee by liking these pages, so your chances of them acting on your ad are much higher.
You want to keep your potential reach at about 100 000+.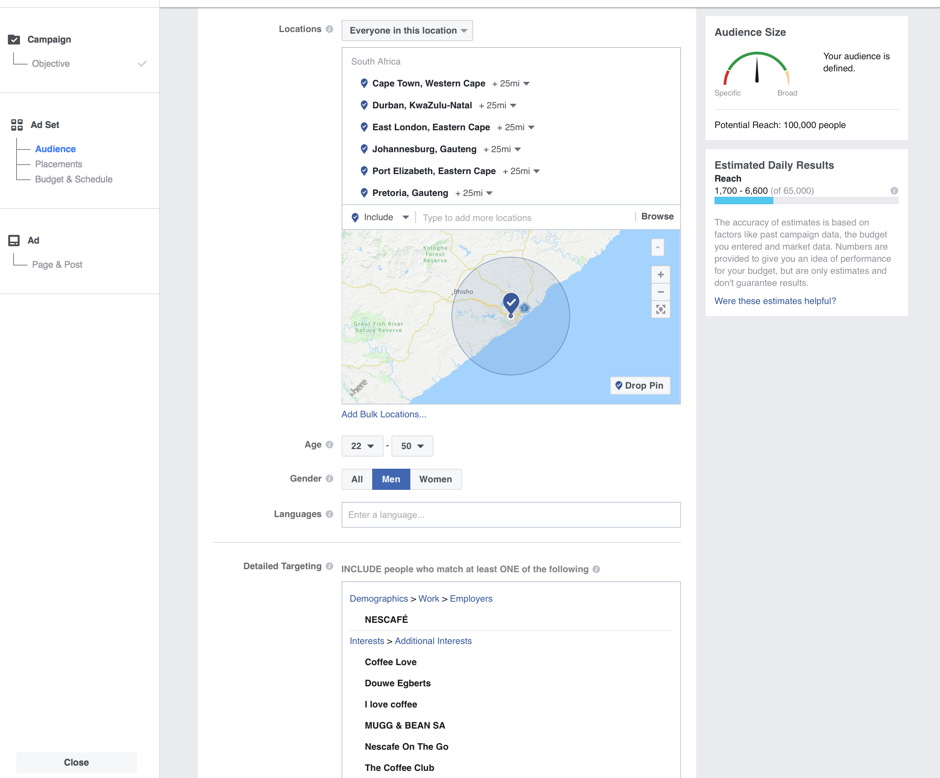 Good to know:
After your ad receives 500 impressions, Facebook will give you a relevance score out of 10.
The higher your score, the more relevant it is, and the more Facebook will put your ad in front of people. If you see this score is low, you need to revise your target audience as soon as possible.

2. Imagery
The image of your ad is a vital part, as it needs to be related to the topic/product and be appealing to your target audience. Not everyone has access to stock photos, but there are some options available.
1. Within the Facebook, as you create your ad, there is an option to use stock images from Facebook. But the chances of others using it are high.

2. Google Images: Facebook will penalize you, and potentially reject your ad if you use images with a copyright, so when searching on Google, use the Tools > Usage rights, in order to filter all the images that are copyright free and "Labelled for reuse".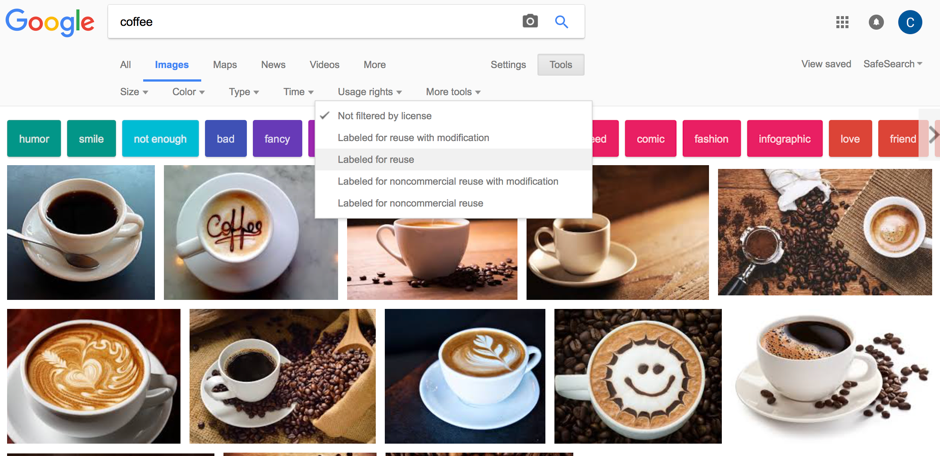 Choose an image that reflects your brand, evokes an emotion and appeals to your target market. This will increase the chances of people engaging with your ad.
Make sure you comply with Facebook's 20% text rule for images, otherwise your ad will be rejected. Or worse, it won't be rejected, but it will not be displayed to your audience, which means a lot of wasted money.
What is the 20% text rule?
In a nutshell, the text you have on an image cannot cover more than 20% of the picture.
There are grids and guidelines that you can use to make sure you adhere to this rule.
You can use Facebook's image text tool to make sure your image is compliant.
Here is an example: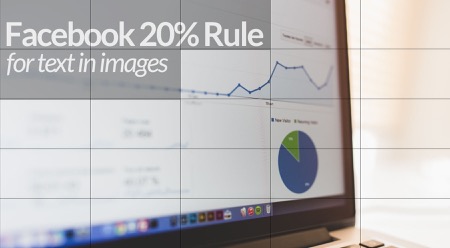 3. Copy and call to action
Make sure your copy evokes an emotional response, presents a possible problem and how you have the solution, followed by instructions that lead to the call to action button.
If your copy is not appealing and does not grab the attention of your audience, it doesn't matter how captivating your picture is, they will not click on it.
If you are simply boosting a post, make sure you include a shortened link in the copy, with some sort of visual clue that the user should click on it. It could be an arrow or a hand. You can also choose to add a button like "Shop Now" or "Send Message" to your post.
Whether you are boosting a post or creating an ad like the one below, always put yourself in your audience's shoes. If this ad does not appeal to you, chances are it won't appeal to them, and you should relook at the last two steps.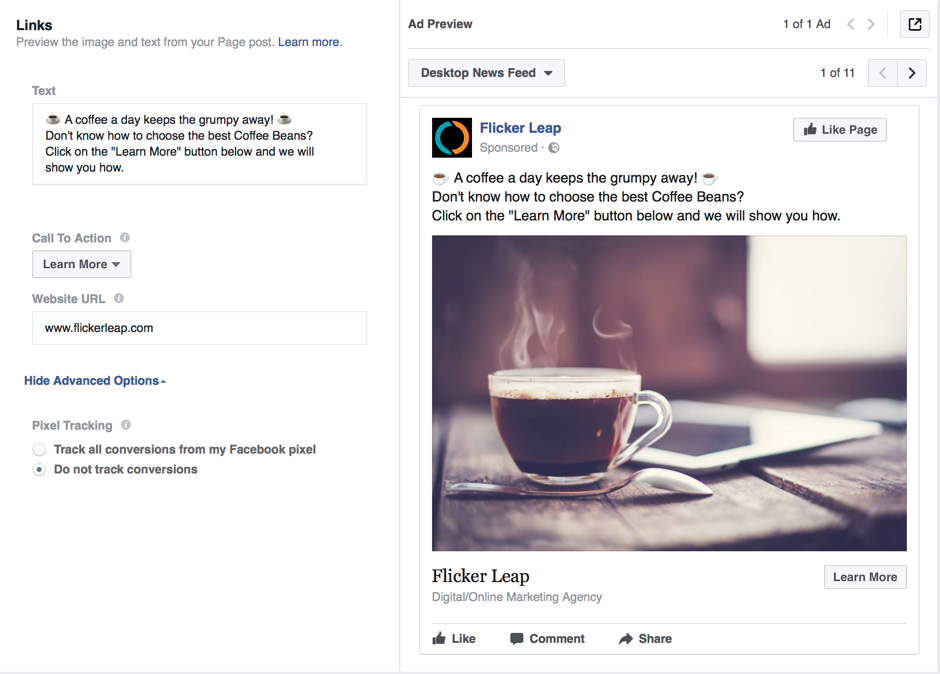 Getting these three basics steps perfected will have you see a massive improvement in how your Facebook ads perform.
Alternatively, you could get professionals, like Flicker Leap to do it for you and get more bang for your buck!


Talk to us