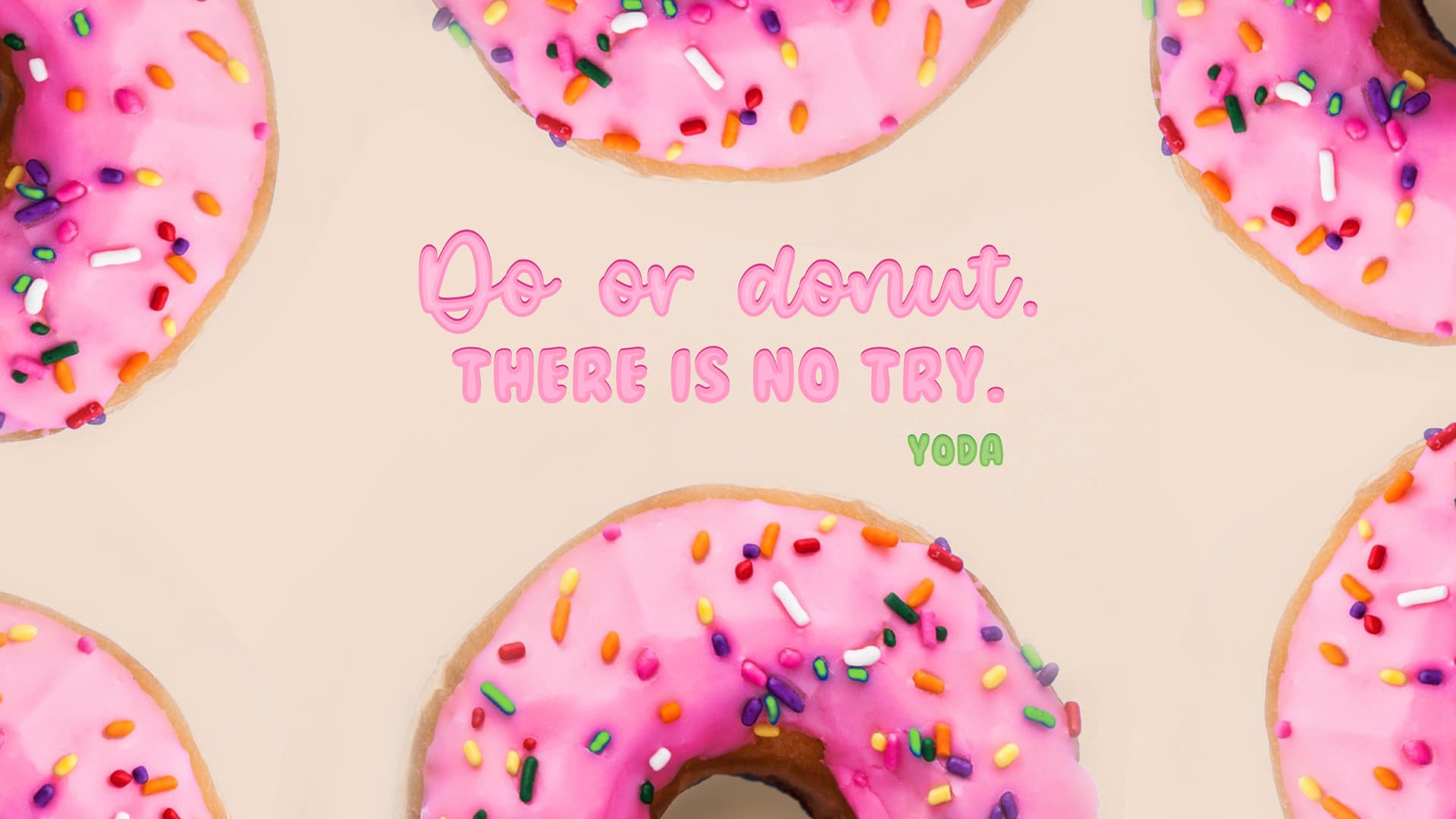 October 2021 wallpaper for desktop and mobile
Download a FREE October 2021 wallpaper for your desktop or mobile device.
Things have changed. But one thing that hasn't changed is our desire to bring you some funky wallpaper designs for your desktops and phones. The Flicker Leap creative team looks forward to designing a new wallpaper each month. We hope that they inspire you to do great things in 2021. Let us know if you're a fan of our wallpaper designs and please do share the love with your friends.
What's the story behind Flicker Leap's October 2021 wallpaper design?
Let's DO!
You probably won't be surprised to learn that the Flicker Leap team loves Star Wars… and donuts, especially the Krispy Kreme delights that have come into the country to test our willpower. Speaking of willpower, we think Yoda had some pretty wise things to say.

Jedi Master Yoda may have been small in size (like our team), but he had one of the strongest connections with the Force (also like our team). This is one of our favourite Yoda quotes:
Do. Or do not. There is no try.

Yoda
Usually, when we say we are going to TRY something, we don't give our best to make the impossible, possible. How about this month we DO instead of just TRY? How about we DO our best in everything we've been tasked to DO? And then, when we've done all we can, we can relax and eat some donuts.
Thanks for the wisdom, Yoda. Who feels like spending a weekend watching all of the Star Wars movies now?
Download your desktop version of the October 2021 wallpaper.
How about one for your mobile phone?
Don't forget to sign up for our newsletter. You don't want to miss out on the epic wallpaper designs to come!

Talk to us