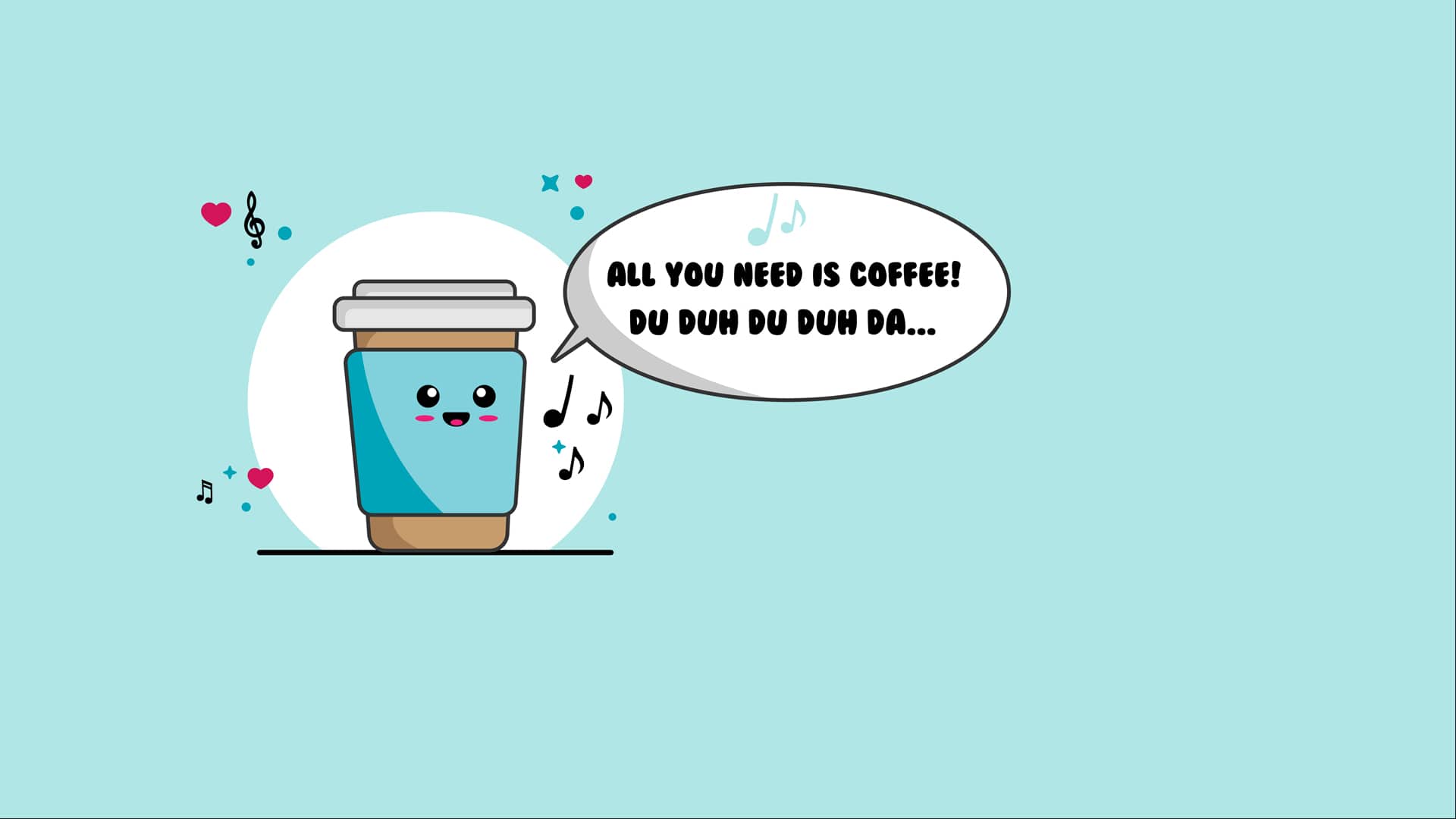 February 2021 wallpaper for desktop and mobile
Download a FREE February 2021 wallpaper for your desktop or mobile device.
Things have changed. But one thing that hasn't changed is our desire to bring you some funky wallpaper designs for your desktops and phones. The Flicker Leap creative team look forward to designing a new wallpaper each month. We hope that they inspire you to do great things in 2021. Let us know if you're a fan of our wallpaper designs and please do share the love with your friends.
What's the story behind Flicker Leap's February 2021 wallpaper design?
It's the month of love… and caffeine

They say all you need is love. But we reckon coffee is quite important too, especially during these weird (and wonderful?) times. Life is a bit all over the show. Sometimes we don't know whether we are coming or going, or just going mad. This month, how about we remember that we are all in this thing called life, as crazy as it is, together. Everyone is facing their own unique challenges and we would be wise to keep this in mind. So let's have another cup of joe and choose to show kindness to others. As Booker T. Washington said, "Those who are happiest are those who do the most for others." Do something for others. Not just for your Valentine, but for the ones you don't know, or even love. Let's make the world a happier place.

PS If you're going to drink coffee, make sure it is good coffee. The Flicker Leap team are fans of Seattle, but Bean There is a close second. We will be trying out some new coffees and coffee shops as we work remotely in 2021. What's your favourite brew?
Download your desktop version of the February 2021 wallpaper.
How about one for your mobile phone?
Don't forget to sign up to our newsletter. You don't want to miss out on the epic wallpaper designs to come!
Looking for a digital solution?