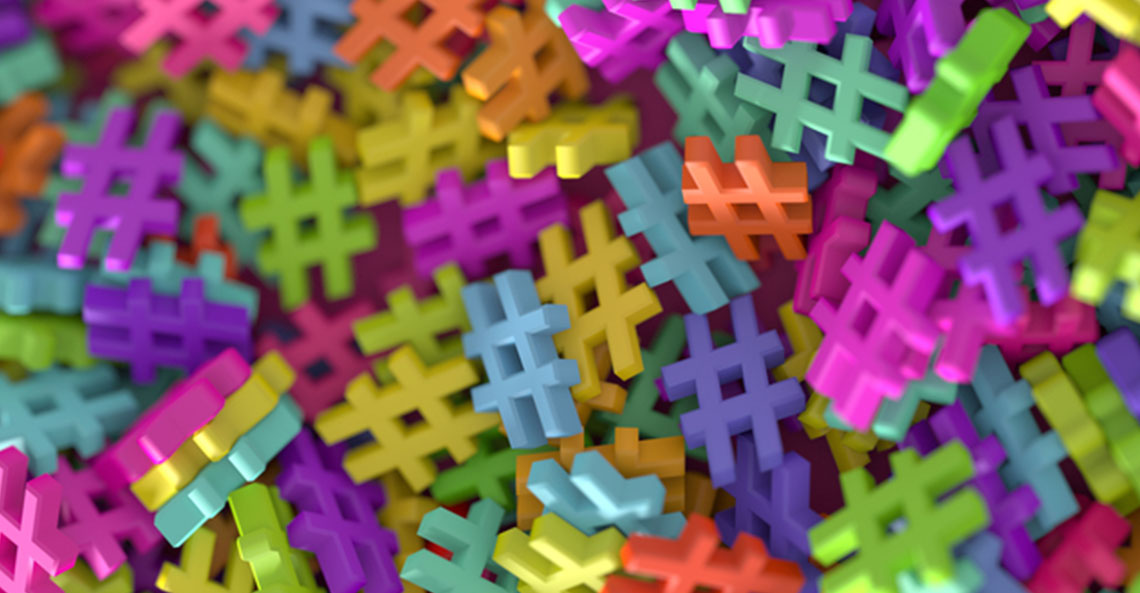 The ultimate guide to using hashtags
We all remember the time when the # symbol was known as the number sign, and was more likely to be seen in a spreadsheet than on a social network, but the time has come to put this tiny symbol into action for you and your business. Here is our ultimate guide to using hashtags.
What are hashtags?
A number sign becomes a hashtag when placed in front of a word, primarily made famous on the social media platform Twitter. When placed in front of a word in a piece of text, the phrase becomes a metadata tag that, when clicked on, accesses a collection of all the messages tagged with this same hashtag. It is a method of data collation, post indexing and keyword searching.
In simple terms, when someone uses a hashtag with a word on a social media post, the platform immediately indexes the word and the message it is contained within. Any further uses of the hashtag are also indexed in the same place. This system facilitates a search on this word within the platform and in some cases within search engines too.
There are various ways to use hashtags to get more leads for your business.
1. Mark your content with popular hashtags to become discoverable in searches of that hashtag. Popular hashtags include: #ThrowbackThursday, #FridayFeeling and #MotivationMonday.
2. Tie into trending hashtags to legitimately (or not!) 'jump on the bandwagon' to increase opportunities for visibility and thus getting more traffic. A good example of this is how brands used the trending hashtag #TheDress back in 2015:
• Oreo
• Behr Paint
• AT&T
• Dunkin' Donuts
3. Create your own hashtag relevant to your content. Don't try to overcomplicate it – keep it short and sharp, obvious and memorable. Remember to check it says what you want it to say. You don't want another #susanalbumparty disaster. If you've started a hashtag for a particular campaign, make sure you advertise it to encourage people to use it. Add it to your email footer, website, offline ads and letterhead.
4. Avoid using too many hashtags in one post. 1-3 is more than enough, so only use the most relevant ones for your content or business.
Chat to us if you need some more advice on what hashtags your brand should be using.


#SolveItNow