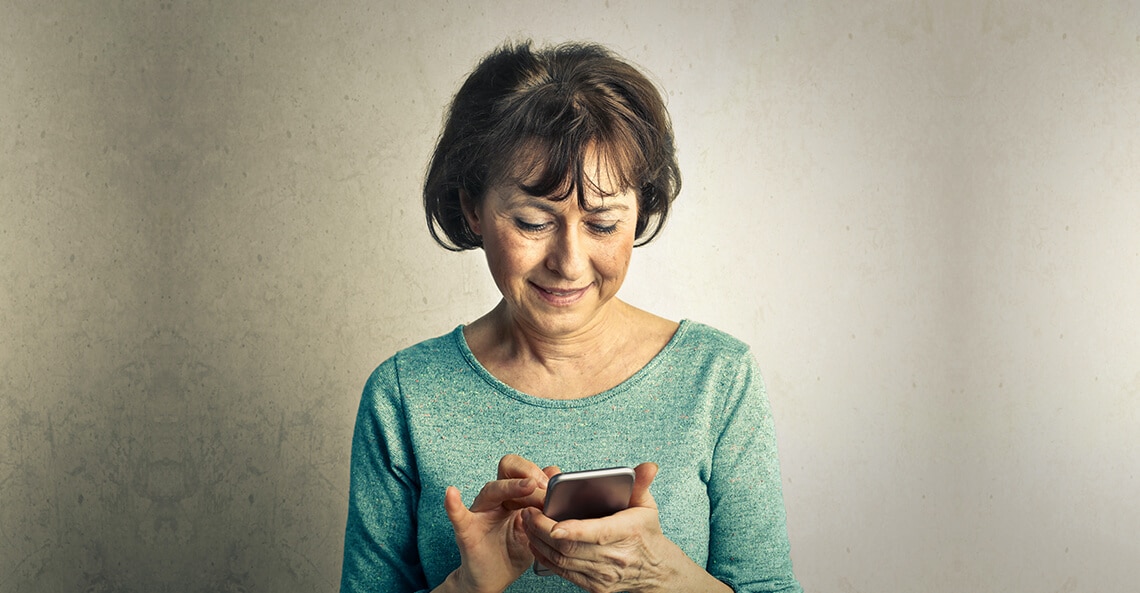 4 things to consider when connecting digitally with customers
Connecting digitally might be easy and natural for most millennials. For older generations, it is generally a little more daunting. Families and friends have adapted to connecting with each other digitally with the option of face-to-face interactions taken off the table during lockdown. Businesses have required their staff to move business online with video, chat and messaging applications rapidly becoming part of daily life. This change has made digital interactions more commonplace amongst all the generations, with a steep learning curve for those who are 'technologically challenged'. Learning to connect with family, friends and colleagues has allowed for huge advances in the digital transformation of business. 
Our connection with our customers needs to become increasingly digital. As restrictions on movement and social distancing are relaxed, digital will remain a vital part of connecting with and retaining customers. Customers are now expecting communication via digital communication channels. 
Here are 4 things to consider when connecting digitally with customers:
1. Do we have an honest, authentic narrative to share when we connect with customers digitally?
The competition for business in the age of digital is overwhelming. Customers are spoilt for choice. They are looking for businesses that they can trust, who will treat them as a person rather than just another source of income. Digital platforms allow you to build your business narrative in multiple ways. Video, webinars, blog articles, live streams the list goes on. There are so many ways to tell your story, show how you work, why you are different, allow customers to meet your team and to interact with customers from all over the world. Connections are formed through authenticity. Customers do not want to be spoken at, rather they look for businesses who really do care, who are active in their communities and who work to ensure customer satisfaction. Share who you are as a business and allow customers to decide if they will engage. In the words of Oscar Wilde, "Be yourself, everyone else is taken." 
2. Are we building relationships from existing digital connections 
You work hard to make sales and gain customers. The next step is to keep them. Connecting digitally allows you to continue engaging, building relationships and creating a group of fans. Fans will talk about their favourite brands. They will promote you to their friends and family, they will recommend you, they will take the time to write reviews and help you where they can. 
3. Are we using digital data to personalise digital communication
I mentioned earlier that different generations respond differently to digital. If your customers are on Facebook all day, connect with them there. Customers who have opted in to an email subscription have given you an open invitation to engage with them. They expect you to email them, so take the opportunity. Whatsapp may be your customers' favourite way to communicate. Part of creating an authentic narrative is personalising a customer's experience. Not all customers are the same and they shouldn't be treated as such. Speak to your customers and ask them how they want you to connect with them. Build data around your customers allowing you to group them for different types and methods of communication. 
4. How can we leverage the power of digital business processes
Provide customers with multiple ways to connect with your business digitally. Look for opportunities and gaps in the market. Here are a few ideas:
Allow them to purchase and/or pay online.

Purchasing online has become a part of life. Ecommerce business saw a major uptake during South Africa's Covid-19 lockdown and thereafter as delivery services were once again allowed to function. This has changed the digital situation in South Africa drastically. Customers who have learnt and enjoyed the convenience of online shopping are more likely to embrace other digital business innovations. For retail businesses, the move to ecommerce may seem logical (Read

6 reasons why traditional retailers should embrace ecommerce

). For other types of business, the move to digital may require more creative thinking. Consultations and services can be booked, paid for and facilitated online. Digital content such as courses and ebooks can be sold digitally. Perhaps you need to look at offering new products or services?

Create channels for digital communication via your website.

Live chat and video consultations are excellent methods of connecting with customers digitally. This saves time and money and keeps social distance rules. It also allows you to work with international customers more effectively.

Can we allow customers to access additional information digitally?

You could provide login credentials for paid members, giving them access to your services or other valuable resources.

Can we offer a digital loyalty programme or rewards system for repeat customers? 
A worldwide move towards connecting digitally has opened up innovative ways to engage with customers. But with all great power comes great responsibility. Don't forget that just like you, your customers are spending a lot of their time in the digital world. Over-communication can be the end of your relationship with your customers. Are you considering these things when connecting digitally with your customers? One way Flicker Leap connects digitally with our customers is through this blog. Why not sign up for our weekly newsletter to receive articles that will interest you.

Talk to us