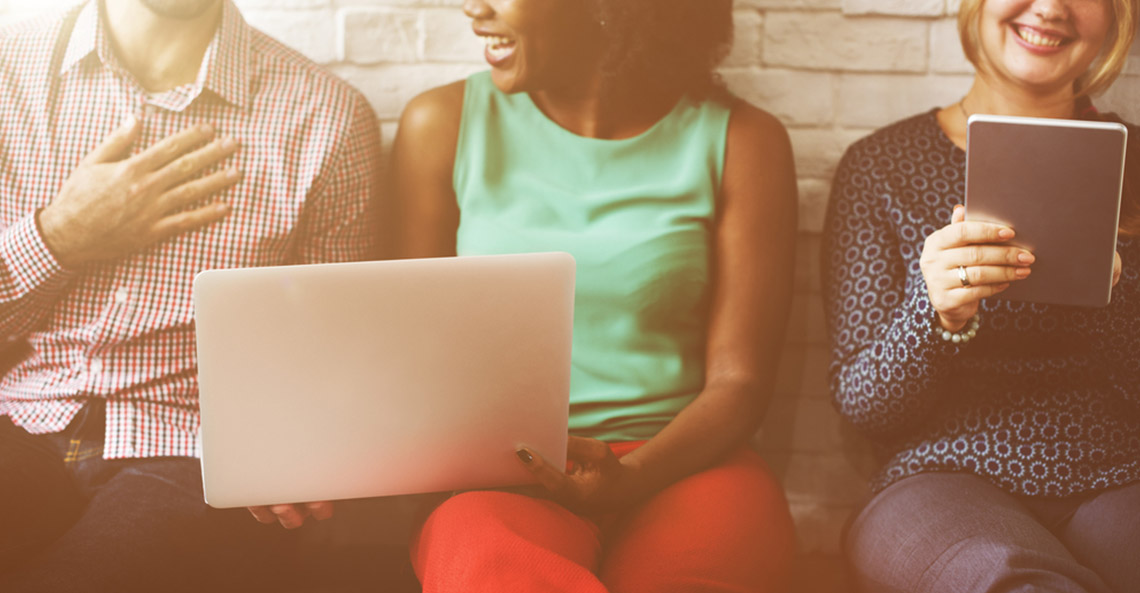 5 social media channels to consider using
Traditional media channels used to communicate brand messages are essentially limited to television, radio, print (newspapers and magazines), cinema and outdoor (billboards and street pole ads). However, many of these channels aren't viable or affordable options for smaller businesses. In addition, each of these channel's audiences have changed significantly over the years and are perhaps not as effective in reaching the right people anymore. The huge advantage of all the social media channels now available to businesses is that they can offer additional avenues to expose the brand to targeted individuals – all of this at a fraction of the cost of traditional media channel communication. This is a list of five social media channels that your business should definitely consider using:
1. Facebook
Facebook is an important tool for businesses of any size. People are just as likely to search for your business on Facebook as they are on Google. A Facebook business page is an important brand touchpoint and provides businesses with an opportunity to engage with potential and existing customers in a number of different ways. Share photos of your products, post timeous information about sales, upload your latest video advert, create a launch party event or build a unique discount offer to entice customers – the options are endless. It's also a great way to learn about your market. They communicate their feelings of like, love, laughter, awe, sadness and anger when they respond or comment on your posts, and their post comments, private messages and wall posts are great ways to establish and develop loyal relationships. With 1.79 billion monthly active users as of 30 September 2016, you'll certainly increase your reach by adding Facebook as one of your channels of communication.
2. Twitter
A majority of Twitter users log on to post or peruse tweets using the Twitter app, which means it is a great way to catch your market on the move. Twitter gives you just 140 characters to succinctly communicate with customers about what is happening with the business at that very moment. Consistently sharing information and news with your Twitter audience keeps your brand top of mind and, as they reply to, like or retweet your tweets, more and more people are exposed to your brand. By following industry influencers, Twitter also helps you stay in touch with the trends occurring in the business environment within which you operate. You can even jump into a conversation by adding your input and including the relevant hashtag (used a lot in Twitter to categorise tweets and help them show more easily in a Twitter search). Both Facebook and Twitter also have excellent paid-for advertising options, as well as detailed analytic tools that give businesses interesting statistics on their audience.
3. LinkedIn
One place that any professional employee or employer needs to have an online presence is LinkedIn. The reason that individuals and organisations are on LinkedIn is to build connections with others in their industry, network with people in the greater business environment and keep up with business and industry news. LinkedIn is the only major social media channel whose users are higher among 30- to 49-year-olds than 18- to 29-year-olds (Pew Research Center, 2015), which highlights a key opportunity to reach a different audience to that of Facebook and Twitter. Creating a company page on LinkedIn is a simple process and if you use Hootsuite then it's easy to include it in your posting schedules. In the past two years, content consumption has increased by 21% on LinkedIn (HubSpot, 2016), so creating content that positions your business as an industry influencer will certainly be advantageous for your professional reputation.
4. Instagram
In 2016, Instagram claimed that over 95 million photos and videos are shared on the social media channel every day. Visual content drives this channel and it is therefore a great platform to visually showcase your brand and bring its personality to life. Using Instagram for your business means that you can inspire people with the unique story of your brand. Create a consistent look and feel by applying similar filters and mix up your content to highlight different aspects of your brand's identity. A whopping 59% of Instagram users are on the channel daily, including 35% who visit several times a day (Pew Research Center, 2015), so it is a brand touchpoint you don't want to neglect. When users see your content, there are a few ways they can respond by 'hearting', commenting on, tagging and sending your posts. This provides yet another means to get to know your market better.
5. Pinterest
If your target market is predominantly female then Pinterest is a must-have social media channel for your business. Why? Because 71% of Pinterest's users are women (Search Engine Land, 2015) and they love pinning their favourite ideas to a multitude of virtual pinboards. And it's not just for girls planning their dream weddings! Pinterest is full of inspiring content, so if your business has some great ideas to share – ones that could lead to people engaging with your business or purchasing your products to make the ideas a reality – then this is the perfect channel for you. There is much more to that though and Pinterest presents a number of other opportunities for business if used correctly.
In conclusion, social media management is an integral part of your digital and inbound marketing strategies. Create profiles on the social media channels that are relevant for your brand and target market. If you already have social media profiles, but you're not seeing any results then you may need to look into some of the reasons why social media isn't working for your business.
The next big task that lies ahead is constantly coming up with impactful content that builds your brand. Keep optimal posting times and frequencies in mind and keep learning as you go.
Looking for a digital solution?