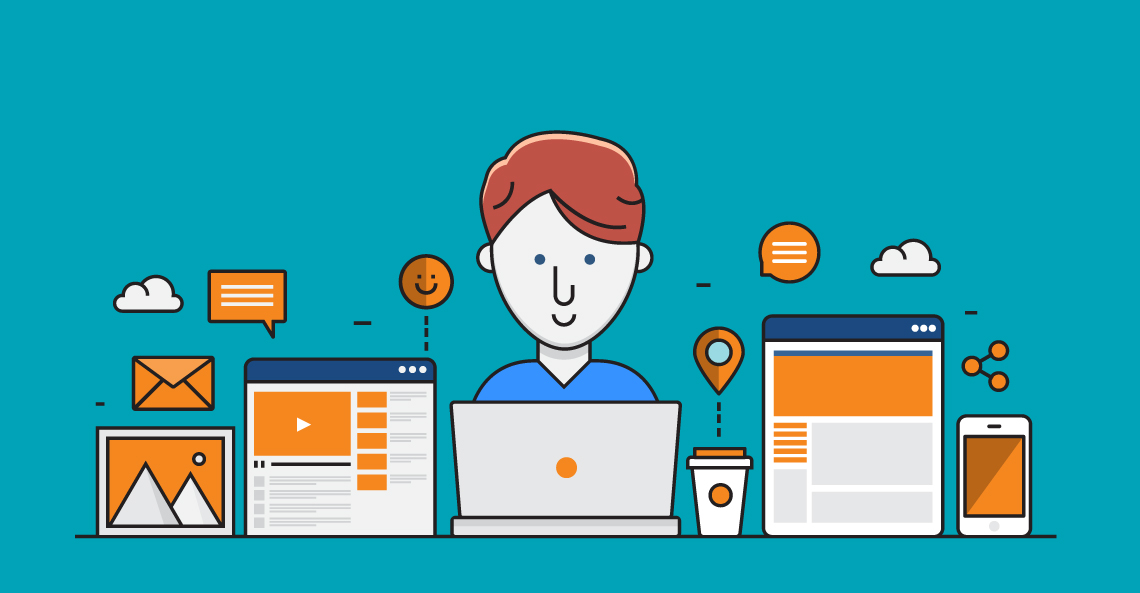 Social media posts: do they really work?
Social media platforms create an incredible opportunity for companies and brands to connect with their customers. The inherent design of the platforms fosters a dialogue with the individual customer, as well as a company's broader audience. The start of this conversation often begins with social media posts and hopefully ends in a converted customer and sale.
Do social media posts generate possible returns?
In short, yes they do.
Ashish Kumar, Ram Bezawada, Rishika Rishika, Ramkumar Janakiraman and P.K. Kannan did a study, published in the Journal of Marketing, that demonstrated a significant positive effect on customer behaviour by firm generated social media. Or to put it more simply, a company that invests in developing its social media community can expect an increase in customer sales, improved cross-buying of its product range and improved customer profitability. The authors find that these results improve when social media posts are used alongside TV adverts and email marketing campaigns.
In another study, Ogilvy & Mather found that social media exposure was directly linked to a 17% increase in weekly fast food sales for major US brands and this exposure was most effective when combined with other media channels.
What is the investment needed for social media posts?
Posting engaging and relevant content, on an ongoing basis, to social media platforms requires a significant amount of time and effort from your marketing and creative team.
For instance:
Say you plan to do a social media post every second day in the month (see Hubspot's recommendations on how often you should post per month), that will require 15 pieces of content in an average month.
Each social media post (outside of Twitter) will require an image as well as supporting copy. Let us assume that your creative team and copywriters will be able to produce an image and supporting copy for a single social media post, which aligns with the overall brand strategy, in 4 hours. The brand will, therefore, require a minimum of 60 hours per month to meet its posting requirements.
This estimate excludes the time required to monitor the social community, engage with social users who comment, retweet or inbox message the brand, as well as manage any negative feedback or questions that users may post.
The estimate falls exceedingly short if the brand wishes to use rich media, animations, video or run competitions, which are all hugely resource intensive.
As seen above, a simple social media campaign quickly demands the use of a dedicated resource or a team of specialists. To further increase the required investment, developing a social media community also requires an ongoing effort to effectively create customer engagement and reach.
How can you get the best return on your social media investment?
Formulate a social media plan
Be clear on what it is that you are trying to achieve and how you intend to go about achieving it.
Allocate the resources required to achieve your objectives
Ensure that your team is empowered to succeed. Social media is a public space, whether you succeed or fail, you will do so publicly
Engage with the community
Be prepared to post relevant and engaging content on an ongoing basis. More importantly, be prepared to respond to your community quickly and in a helpful manner – they will love you for it.
Integrate your marketing
Find ways in which you can integrate your social media posts with your existing marketing channels. The more you integrate, the more effective your social media strategy will be.
If you are wanting to talk about this in person, give us a call. Our qualified experts will be happy to help.


Talk to us