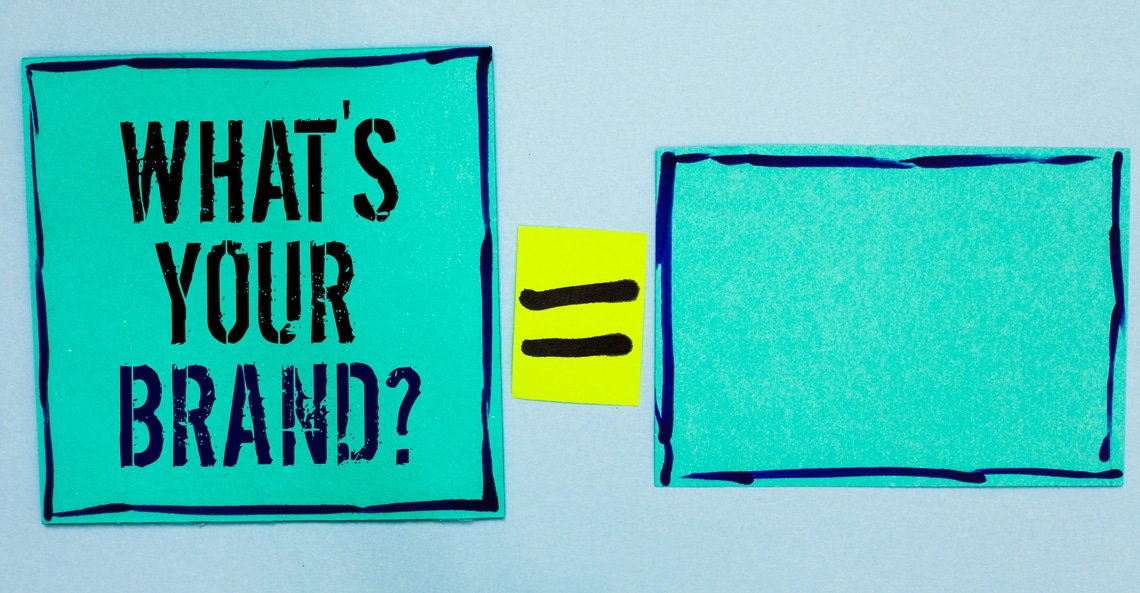 Getting started with a new brand
Do you have a great business idea and looking to develop that idea into something extraordinary, but you don't know where to begin? Allow this article to guide you on getting started with a new brand.
Your brand identity is the image you wish to portray to the world. You define your brands values, goals and purpose which provides your targeted audience with an understanding of your brand as a whole.
Regardless of the size or kind of business, owning a recognisable, respected and loved brand is one of the most important assets a company owns, there is no doubt about that. The tricky part is successfully getting your brand to this point. Here are some simplified steps to get your new brand idea up and running:
Target audience
The foundation of your new brand should be focused on your target audience. You need to figure out exactly who it is you're trying to reach. Think about: How old are they? Who are they? What do they need? What do they want? This will point you in the right direction so you may tailor your brands' marketing to their needs.
Mission statement
Your brand can't cater to everyone. It's important that you identify your main focus and the value your business provides. Create a clear depiction of what your company is passionate about. Essentially you will be defining the purpose for your business's existence.
Research your competitors
It definitely helps to know who you are sharing the market with. This will provide you with some guidance on how to build and evolve your brand. Find out their strengths and weaknesses and the quality of product or service they provide. The more you know the better! You will want to use this information not only as a guide, but also to find a way to differentiate your brand from your competition.
Define the style of your new brand
Psychology studies state that a brand's visual impact is what stays top of mind for customers. We all remember the red and white coca-cola logo and it's international recognised in any language due to us recognizing the logo, regardless of the language. Having said this, you need a strong brand style to leave a lasting, memorable impression. Aspects such as logo, font and colour palette will visually represent your business.
– Logo
Your logo will become your identity and usually what potential customers notice first and remember. Having a well designed logo is vital as it portrays the quality of your business and brand as a whole.
– Colour
Colours convey the feeling you want to communicate to your demographic. Depending on the brand, around 3 colours are enough. You want people to associate your brand with certain colours, but keep in mind that having too many colours could confuse them.
– Font
Font ties the look of your brand together. Try to find a primary font that matches your aesthetic as well as your brand logo. The secondary font should be a strong clear font for your body copy.
"Type is a visual voice. Without reading, it imparts its message" — Laura Worthington
Define your brand's voice and personality
Think of your brand as more of a person by trying to create and convey a personality through your brand marketing. By doing this it gives your brand more of a human feel and enables you to create better connections with your target audience. Your brand's personality is the overall persona you'd like to convey to your demographic. After adding some personality to your brand, the next step is to find a suitable voice to go with it. The voice of your brand reflects more in your content and visuals. A brand's voice should have a well thought out tone that should make sense to your business's purpose, as it will resonate with your targeted audience.
Integrate, integrate, integrate
Just as the title hints, integrate your new brand into every aspect of your business. Everything from your website, social platforms to tangible items – business cards, packaging, letterheads etc should all have your brand's look and feel to them. Remember… consistency is key. Maintain a consistent look and feel when it comes to the application of anything relating to your business. Make it easy for people to identify your brand visually.
Build your brand
Brand building is a continuous process, every now and again you need to look at improving your brand. Run tests and observe what is and what is not working for your brand and apply changes where needed. Be your brands biggest advocate and market your brand constantly. In today's day and age you need to extend your reach by using a variety of marketing tools and platforms to your advantage.
Securing a solid process when getting started on a new brand is one of the most valuable things you can do for your brand as well as your business. Execute these steps successfully and enjoy the benefits of a unique brand that sticks out from your competitors, and a brand that has the potential to grow and jump start the building of a positive reputation.

Talk to us