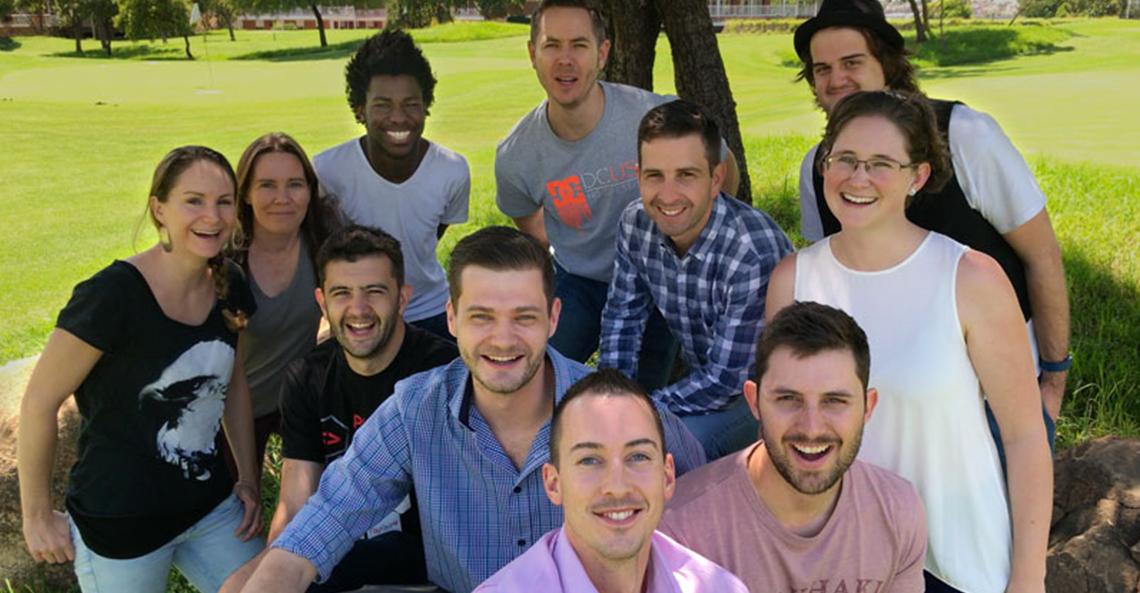 Flicker and Digital Leap have become Flicker Leap
Johannesburg, Gauteng – Representatives from Flicker and Digital Leap have announced that the two companies have merged on 1 March 2017, resulting in Flicker Leap.
Flicker is a leading force in digital strategy and marketing, while Digital Leap's expertise lies in superior web design, bespoke development and inbound marketing. Both companies are respected digital agencies in South Africa. The merger has come about in order to provide clients with a holistic service, which offers successful digital solutions to business problems.
Flicker is a fully integrated digital advertising agency specialising in strategy, development, design, marketing, search engine optimisation (SEO) and social media. Established in 2009, their multidisciplinary team of digital experts has over thirty years of combined digital experience. They are known for their unimpeachable ideas – ideas that are trustworthy, reliable, above reproach, effective over time and sellable. Flicker has delivered digital ideas and solutions across a wide range of platforms, devices, industries and continents. Flicker has worked on noteworthy brands, such as Liberty, Ads24, Parker's Comedy and Jive, Edge Business School, Chemuniqué and CSB Engage (Asia), amongst many others. To Flicker Leap, they bring a desire to positively influence and mobilise the digital world.
Gareth Tennant, a director at Flicker, had this to say about the merger, "I'm very excited! Our visions aligned from the beginning, and we share a strong desire to solve business problems. This decision brings endless possibilities and I'm looking forward to seeing what the great minds of Flicker Leap can come up with. There is mutual advantage for all parties involved and our clients will benefit by having access to a bigger pool of smart people with unique skill sets." Charles Mackenzie, one of the Flicker founders, agrees that, "Flicker Leap brings two highly skilled teams of multidisciplinary digital experts together. Great people make for great work and we are seriously excited for all the digital solutions that will be generated from this merger." Ryan Wiggill, Creative Director at Flicker, also highlights the team's enthusiasm for this new venture, "I'm excited for the opportunities this merger will bring. Combining our strengths gives us a greater offering, which adds even more value to our clients."
Digital Leap is a digital consultancy focussed on providing superior website design, bespoke development and, more recently, inbound (or content) marketing – fundamental for businesses wanting to succeed in the digital realm. Founded in 2010, the Digital Leap team has over forty years combined digital and development experience, as well as two decades of combined design, branding and marketing experience. They are respected as WordPress website extraordinaires, development geniuses and creative solutionists. Some of Digital Leap's top local and global clients are African Sales Company, Rebel Elite Fitness, Bicycle Power Trading, Litigator, Rivers, Star Paint and Pravda. To Flicker Leap, they bring a passion for positively impacting businesses with digital technology.
Seagyn Davis, one of the founding members of Digital Leap, says, "Merging into one powerful company, full of experts in their respective fields, means that we now have a great opportunity to offer a wider range of solutions to our clients." Bradley Harrison, a Digital Leap director concurs, "I'm really looking forward to this new chapter and the exciting prospects of what our new, highly skilled team will be able to deliver. We will effectively add more and more value to our clients."
The new company, Flicker Leap, will focus on partnering with clients to create and provide unassailable digital solutions that provide tangible long-term value. These solutions are unable to be attacked, questioned or defeated. Flicker Leap want to solve real world problems and truly impact their client's bottom line. They value relationships and look forward to building on existing client partnerships, as well as establishing new ones.

Flicker Leap (Pty) Ltd officially opened on 1 March 2017 at:


1st Floor, Muirfield Building
Fourways Golf Park
Roos Street
Fourways
South Africa