The MamaMagic brand brings South Africans the biggest and best baby and parenting expo, MamaMagic™, The Baby Expo. The exhibitions happen 4 times a year in Johannesburg, Durban, Cape Town and again in Johannesburg. With an existing team of 'traditional' marketers on board, we partnered with the team to provide our unique digital solutions to increase brand awareness and ultimately increase online ticket sales.
MamaMagic is not only an expo but also a pregnancy and parenting portal. Providing parents (and parents to be) with the Milestones Magazine in both print and digital formats, the insightful 'Heart to Heart' blog, the New Product Awards and many competitions. We put our digital expertise to work to help with ticket sales and then continued to help from there.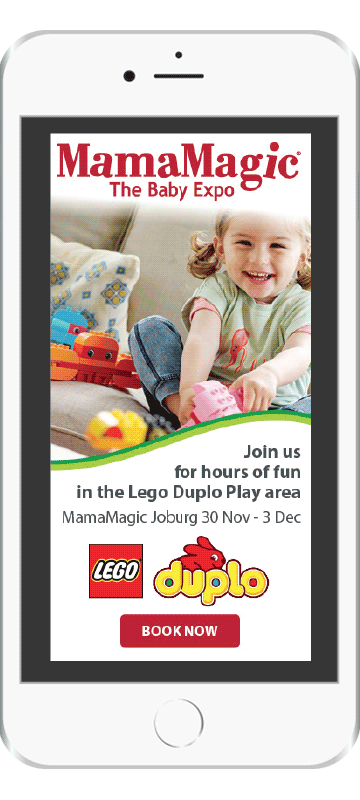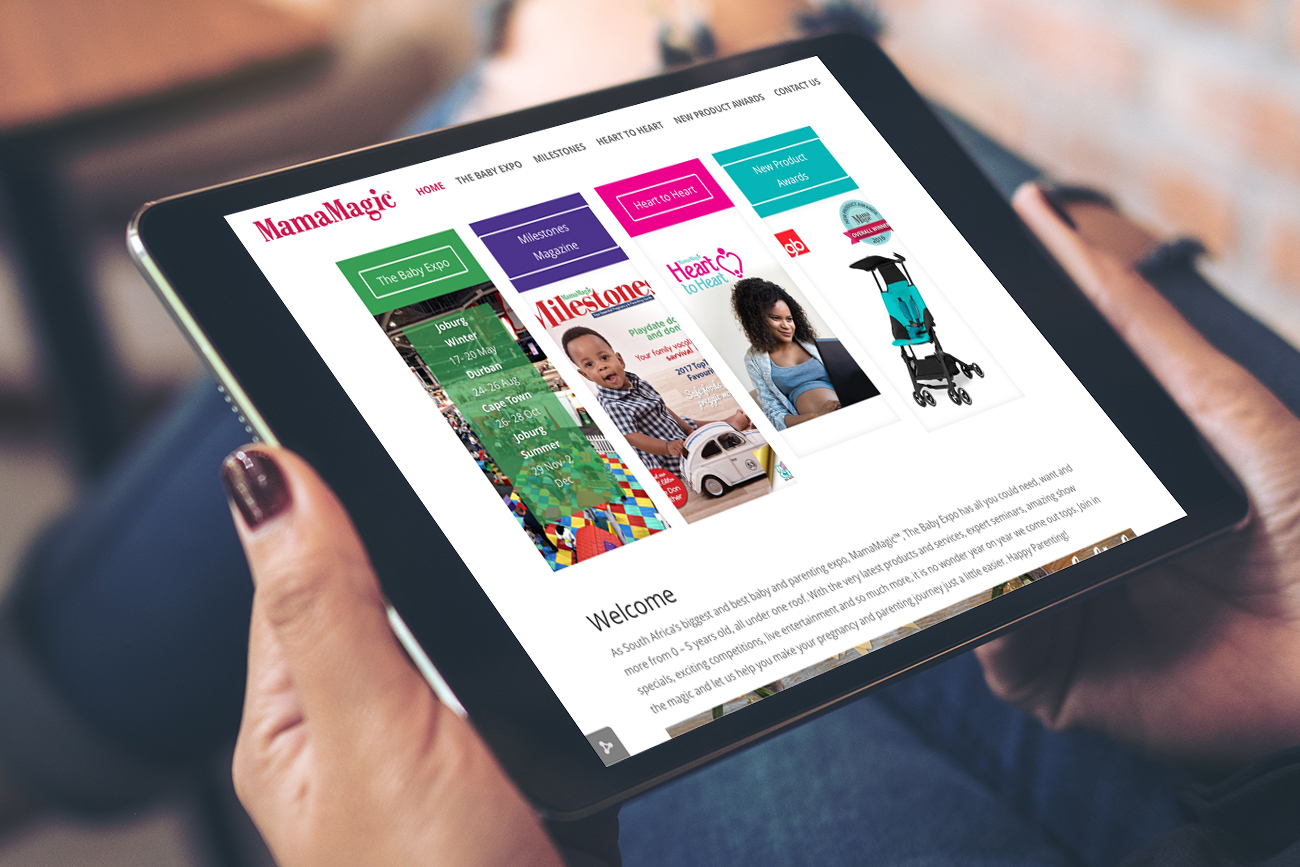 Carefully Targeted Social Media Advertising
Various video and animated HTML 5 ad sets were created and carefully targeted to advertise each one of the 4 events around the country, promoting ticket sales via landing pages. Engagement was tracked, tweaked accordingly and the client had real time access to in-depth reporting via our customised online reporting tool.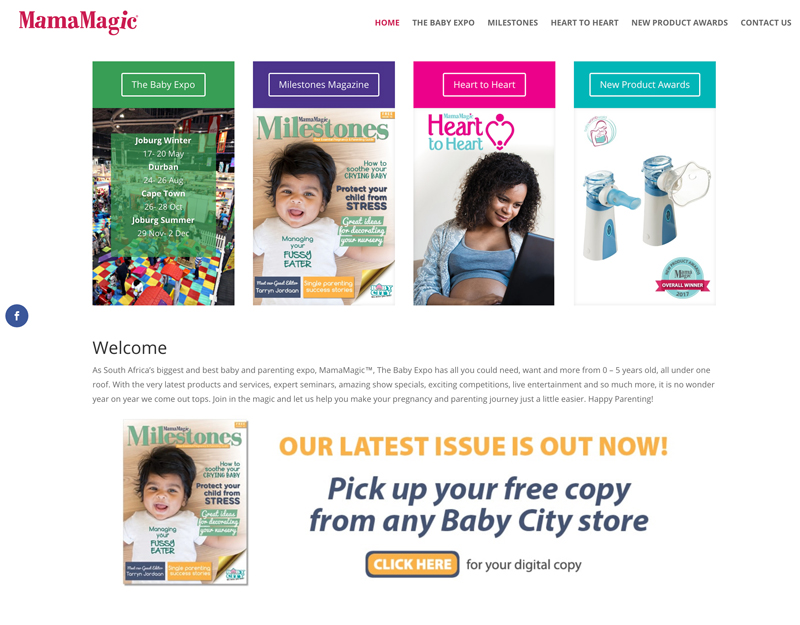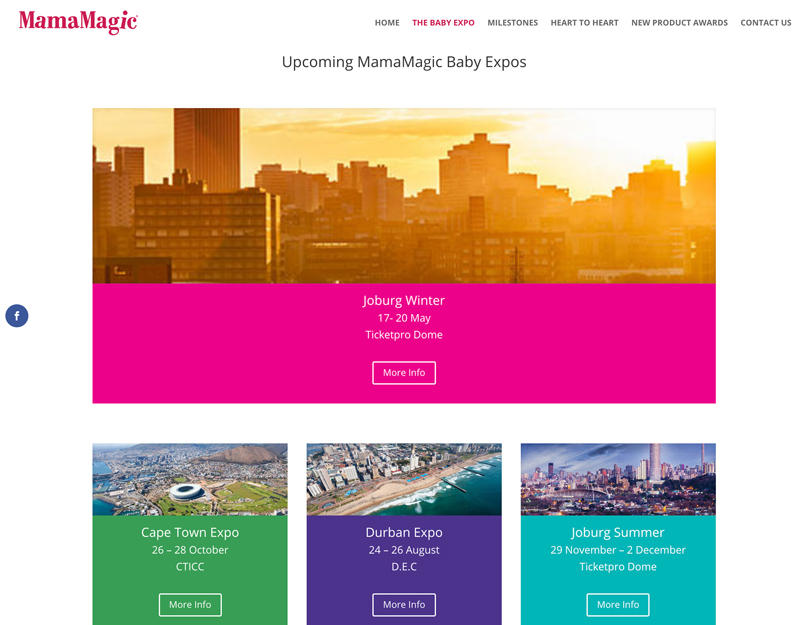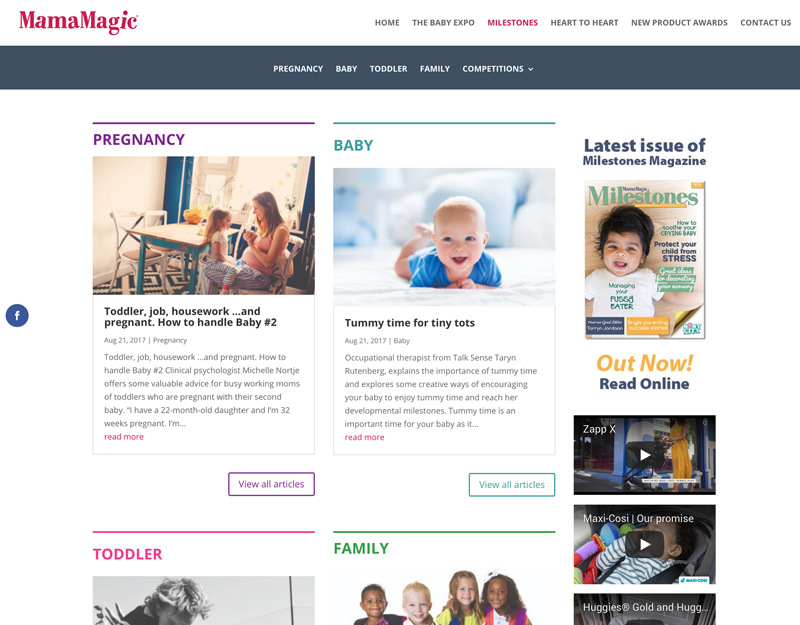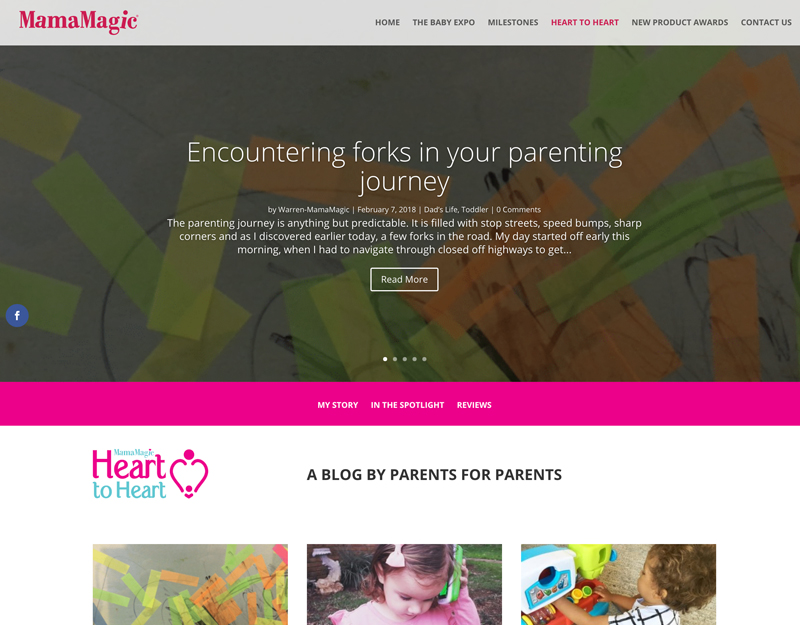 Why not pop in and let's discuss your solution?